Some of the things we love to do.
We've   been married for thirty years and enjoy many of the same activities. We   both enjoy traveling, computers, digital photography, hiking, political   science, reading and gourmet cooking. Because of the cooking, we enjoy   working out together! John also enjoys music, digital audio, programming   and playing guitar. I enjoy machine embroidery and sewing, rocks, gems   and minerals, making and wearing jewelry, designing dichroic glass   wearable art, gardening, scrapbooking, and posting my electronic   cookbook, located under "Recipes" on our site. We   have lived in California for over 30 years and enjoy the Mediterranean   climate and the varied landscape.
My main hobby is making things on my BabyLock Destiny. I love it, but it is quite heavy so I purchased the BabyLock Aventura II to take to classes. Unfortunately, I usually end up taking the Destiny because it has larger hoops. The first photo below shows the Aventura II and the Destiny.
My Embroidery Room and some of my projects (click arrow):
Below are a few slide shows of things I've made.
Embroidered Applique Kitchen Towels (click arrow):
Mesh Bags
Mug Rugs
Purses
Potholders
These are our cameras, the Sony a7R Mark III and the Sony a7R Mark IV. We love them!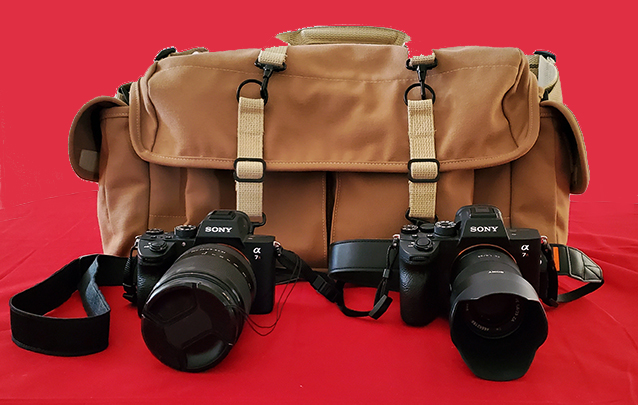 John started playing guitar when he first heard The Beatles. These are some of his guitars.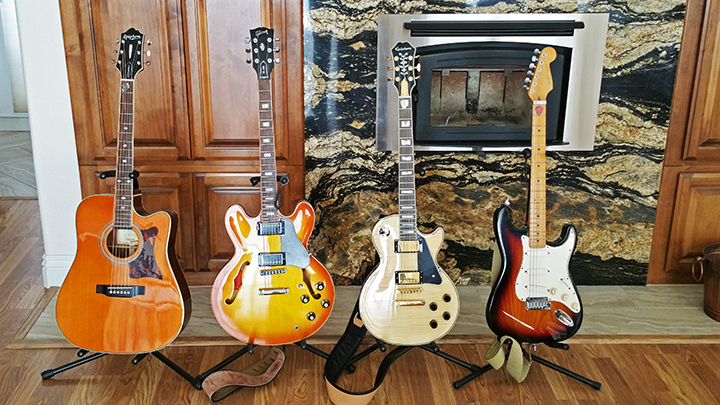 Digital audio workstations are a great way to experiment with different sounds and maybe compose some "music" along the way.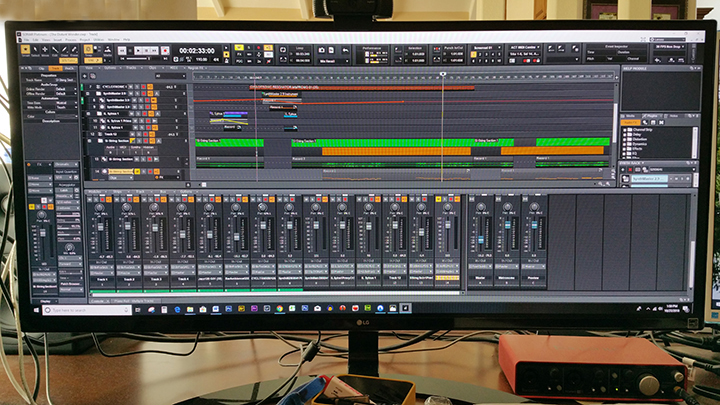 These are some items from John's "technology museum". He likes his electronic gadgets.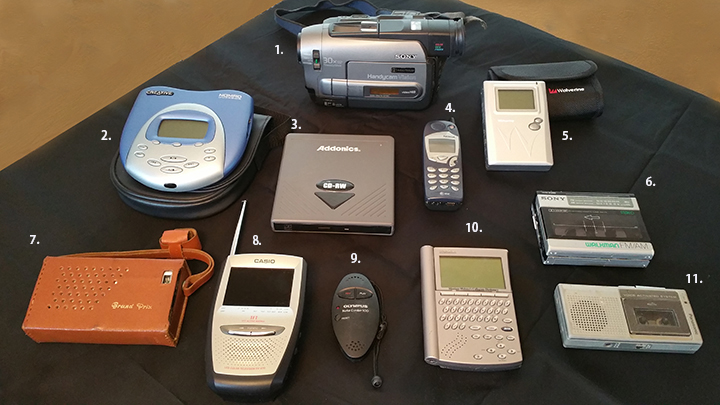 1. Sony Handycam CCD-TRV72 Hi-8 Analog Camcorder 2. Creative NOMAD Jukebox Zen .mp3 player 3. Addonics Pocket CD-RW Portable External Drive Ad-285 4. Nokia 5165 AT&T Cellular Phone 5. Wolverine Data 80GB FlashPac 7000, 7-in-1 Portable Data Storage Device & Media Reader 6. 1985 Sony Wm-F15 Walkman AM/FM Cassette Player, 7. Grand Prix 8 Transistor Radio (circa 1965), 8. Casio EV-670 3" LCD TV (circa 2006), 9. Olympus Note Corder 100 Voice Recorder (circa 1996), 10. Franklin Merriam-Webster's Speaking Collegiate Dictionary (circa 2004), 11. Panasonic Rn-109 Handheld Cassette Voice Activated Recorder