Looking for the Tasmanian Devil...
We arrived in Hobart, looking forward to exploring Tasmania.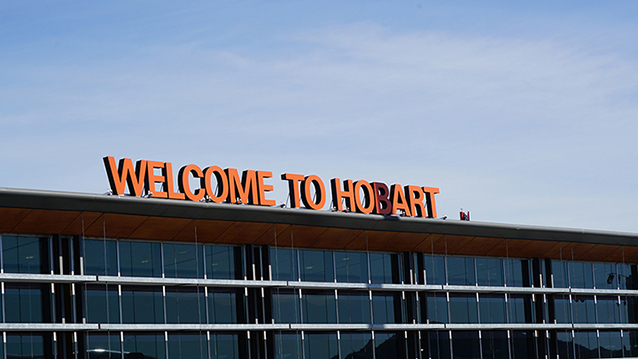 We enjoyed Hobart's historic piazza, a delicious lunch and a refreshing drink.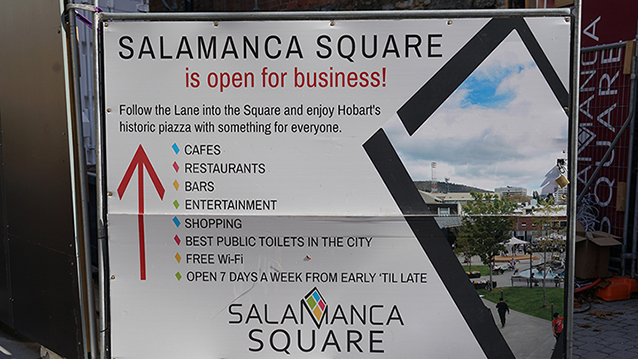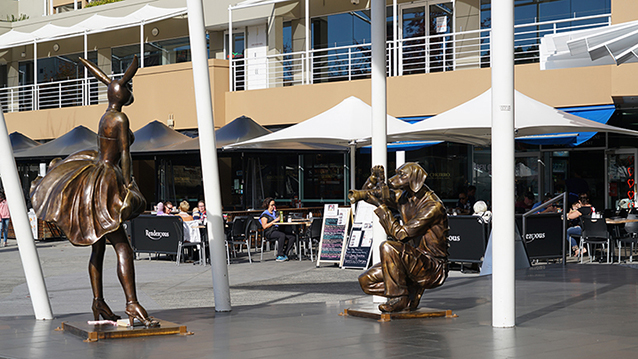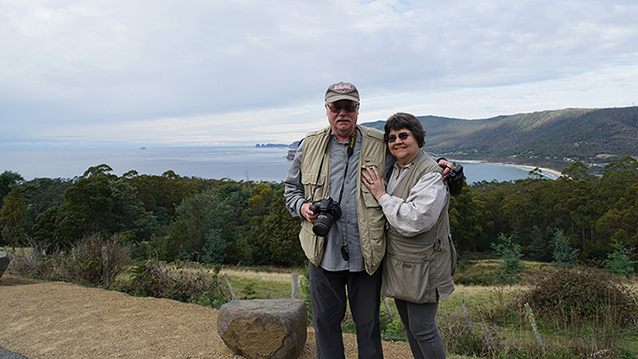 Tasmans Arch
Tasmans's Arch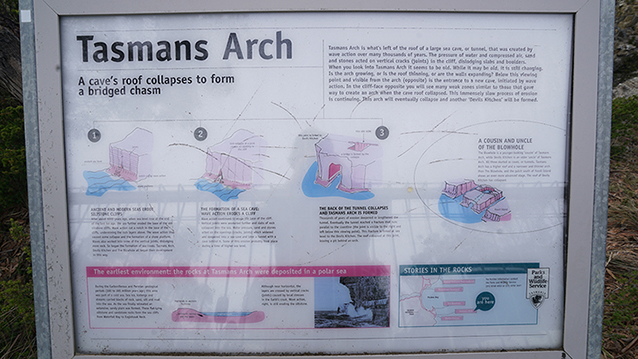 Tasmanian Devil UnZoo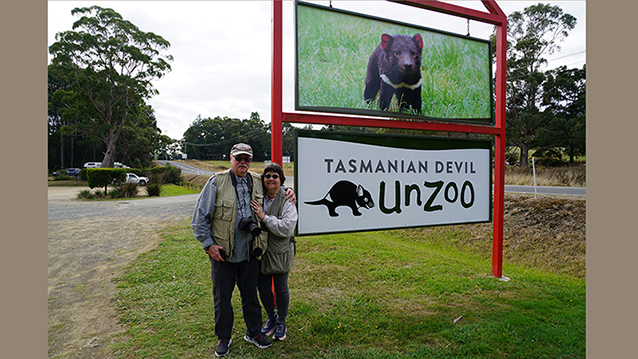 The Tasmanian Devil having some lunch.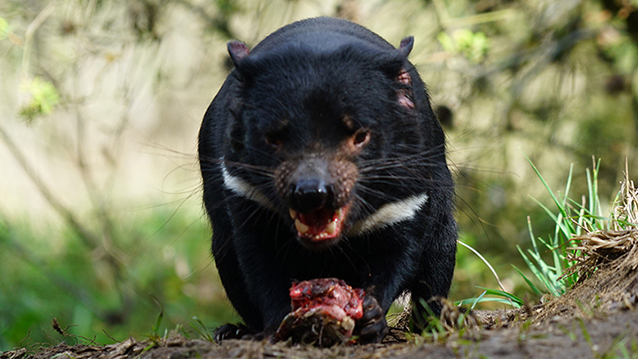 Tasmanian Devil having a snack.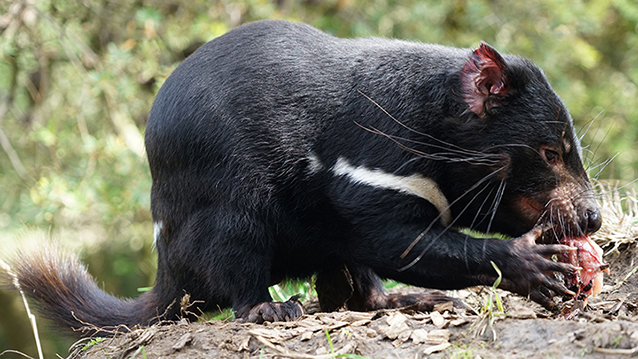 John and Virginia enjoying Tasmania and the Kangaroos.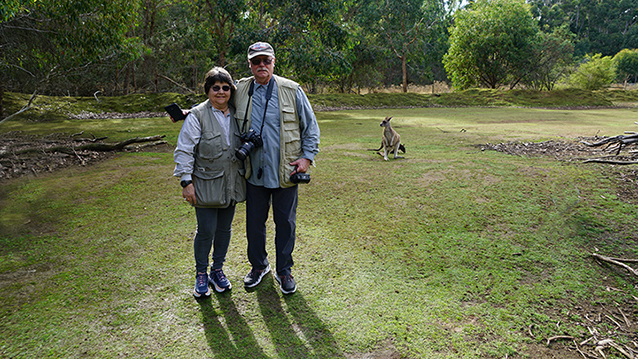 John petting the kangaroos.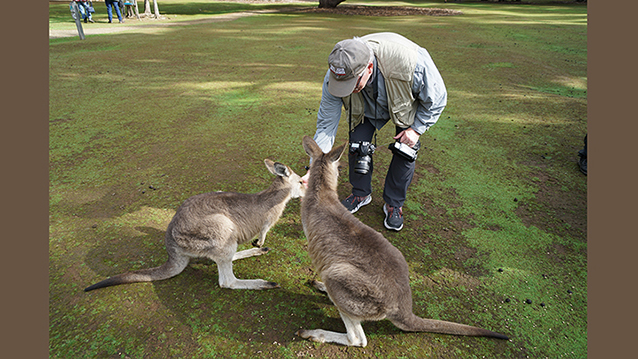 The kangaroos enjoying some lunch.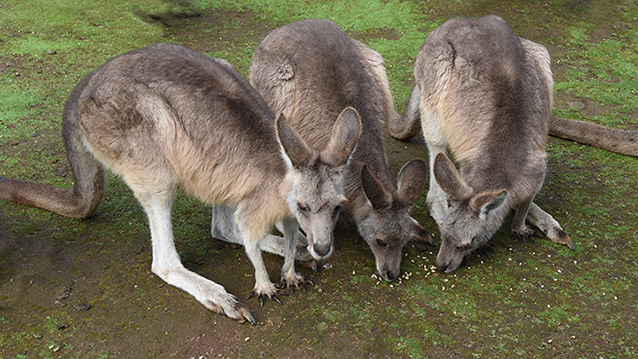 Virginia feeding the kangaroos.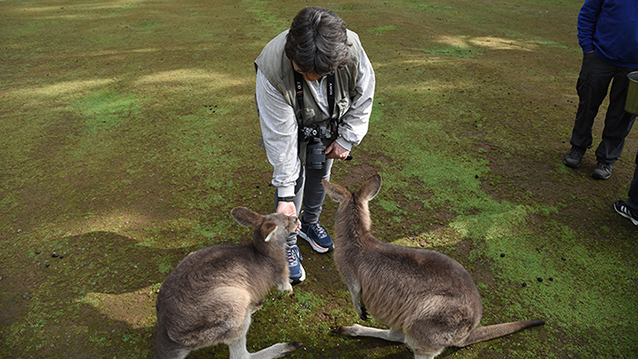 John and Virginia with some kangaroos in the background.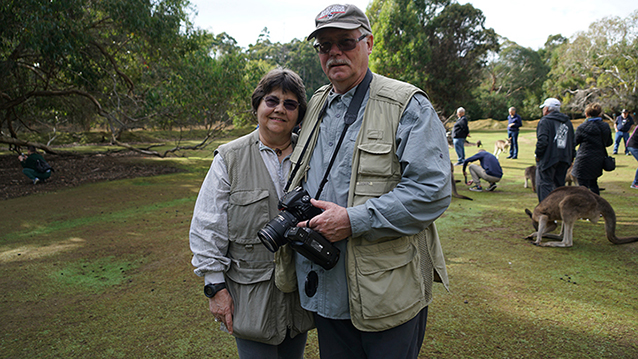 Port Arthur Historic Site_Old Penal Colony_Tasmania_Australia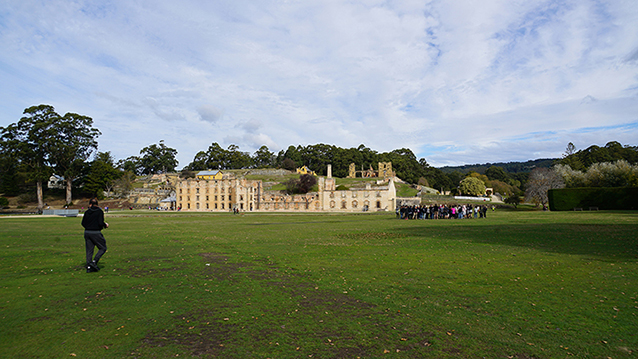 Port Arthur Historic Site_Old Penal Colony_Tasmania_Australia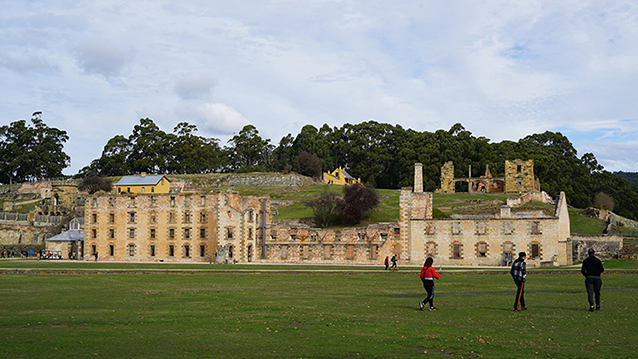 Port Arthur Historic Site_Old Penal Colony_Tasmania_Australia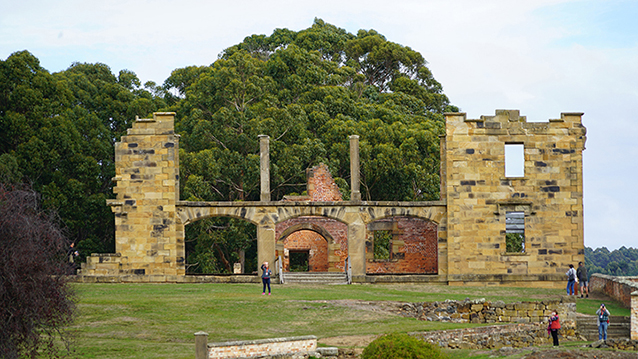 Port Arthur Historic Site_Old Penal Colony_Tasmania_Australia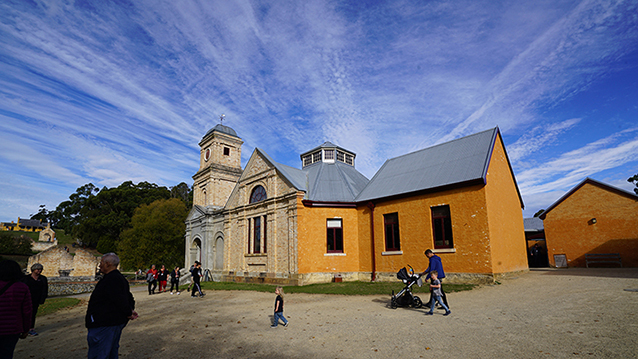 Port Arthur Historic Site_Old Penal Colony_Tasmania_Australia