Insert Article Heading here
Biscuit Bake with Artichoke and Spinich is a great appetizer.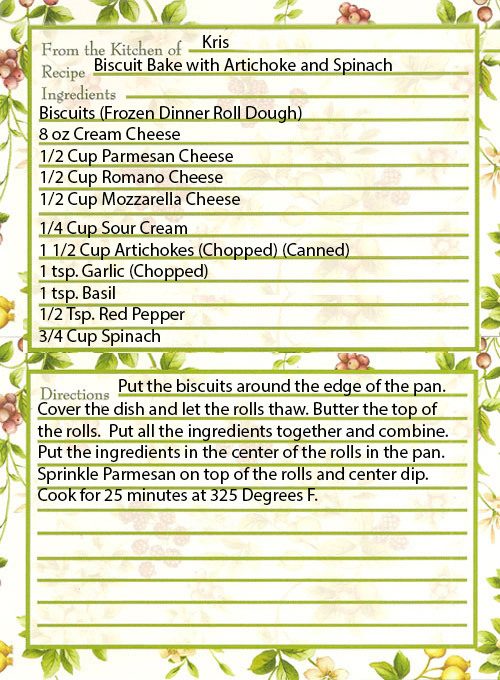 Stuffed Anaheim Chilis with Guacamole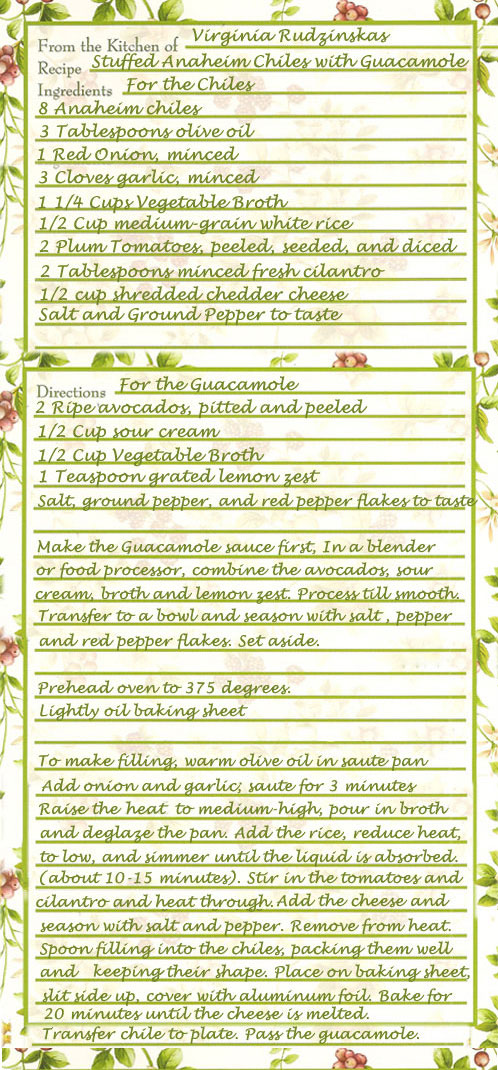 Here's an easy recipe for Cheese Straws.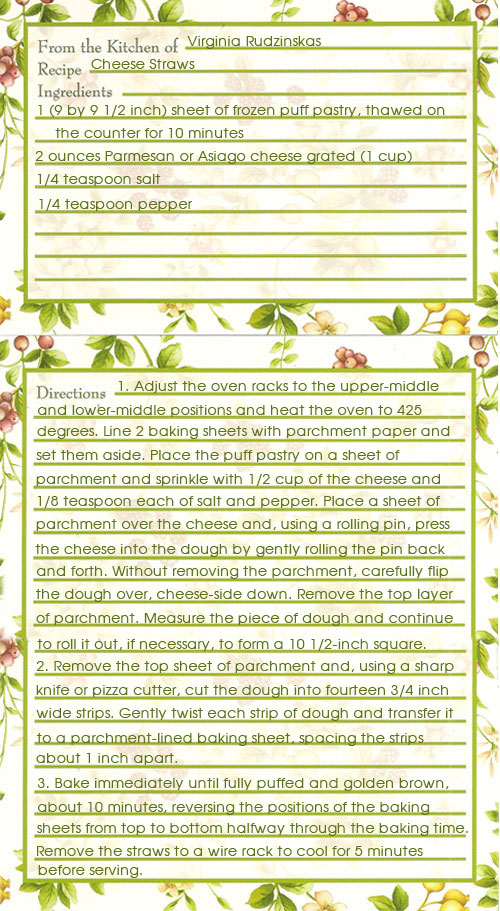 Baked Brie is one of life's comforting pleasures. Here'san easy recipe for it.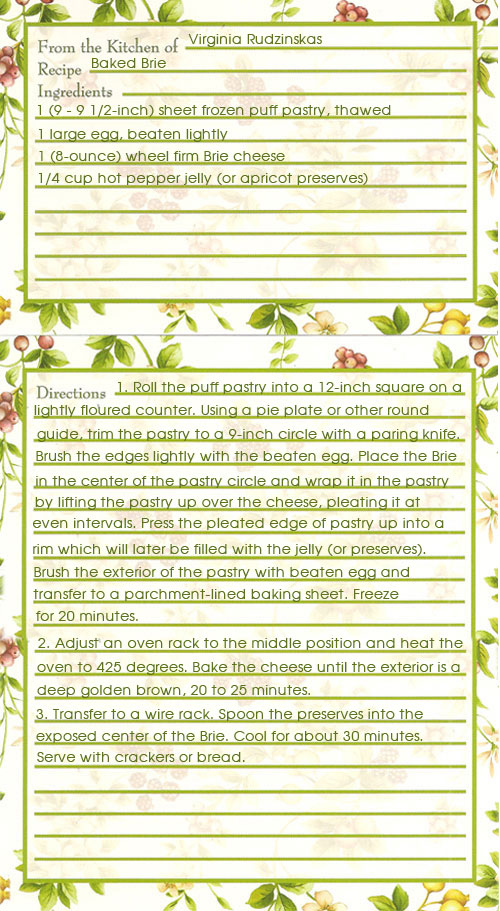 These Crunchy Cajun Chickpeas are a great alternative when you're craving something salty!