I love making bread with my Breadman!
These recipes are based on using the Breadman Ultimate Bread Machine. If you have a different machine, these directiions may not work for you. The ingredients may not fit into your bread pan, the directions for choosing the loaf would be different etc... but for those of us that use the Breadman Ultimate, these are great recipes!
This is a great whole wheat bread recipe but be sure to use Bread Flour on this one!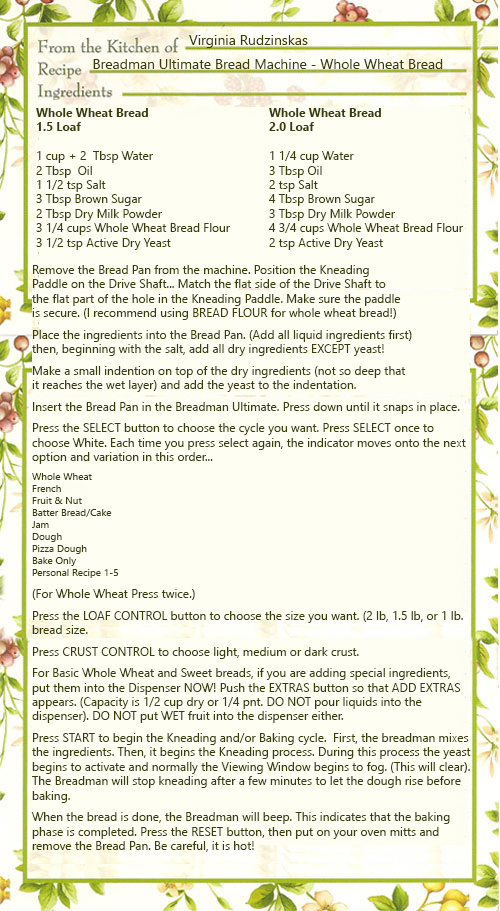 This is a great French bread recipe.