No more boring bird!
This is a great Lemon Chicken recipe, especially if like a lot of lemon flavor!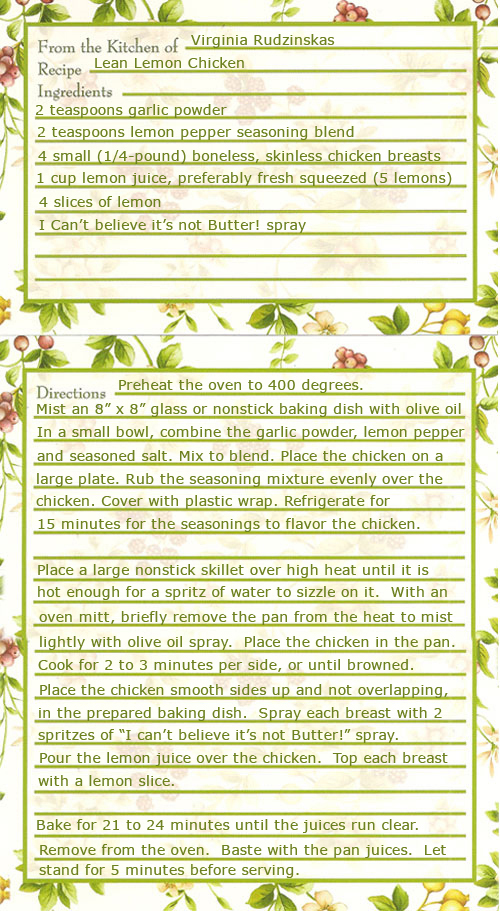 Low calorie Picante Chicken dish that's under 200 calories!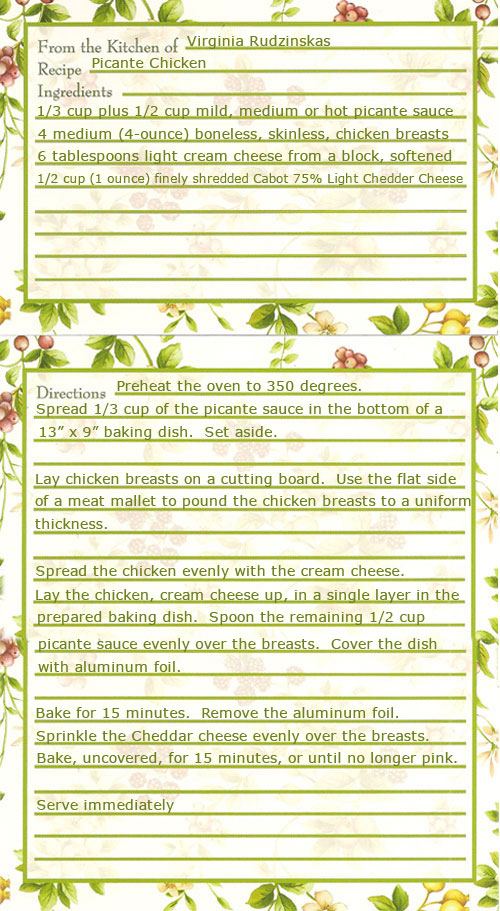 Maple Mustard-Glazed Chicken; tasty, fast, and easy.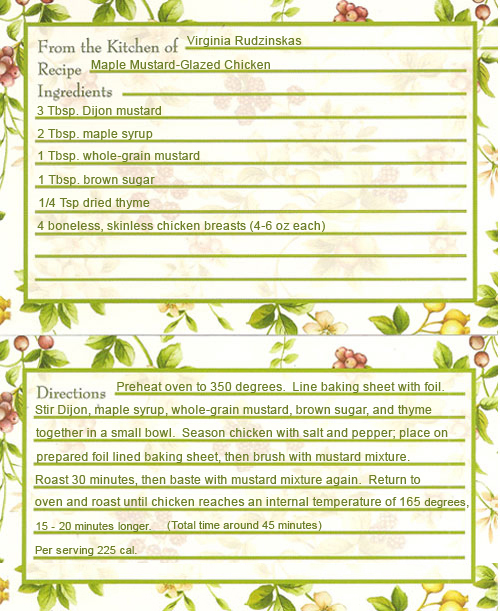 Pecan Crusted Chicken - Definitely Fast and Easy!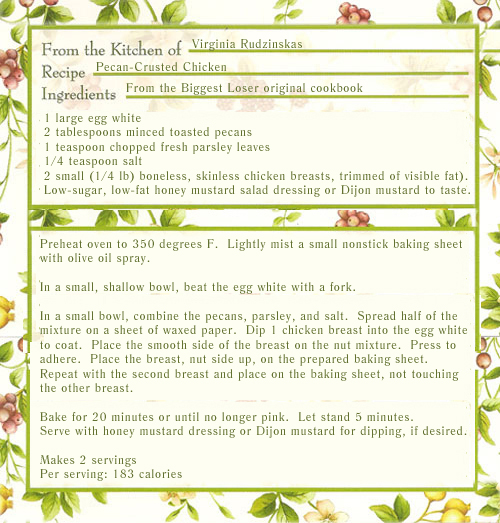 Parmesan Crusted Chicken Cutlets.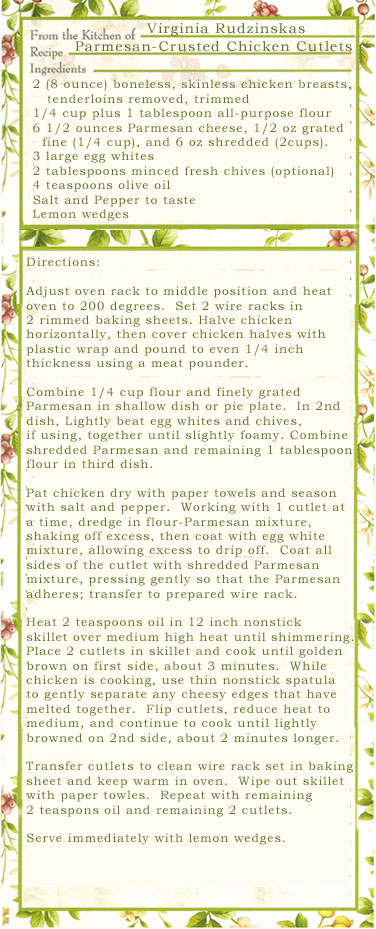 The Cheesy Stuffed Chicken Breast is easy to prepare but tastes like it took hours!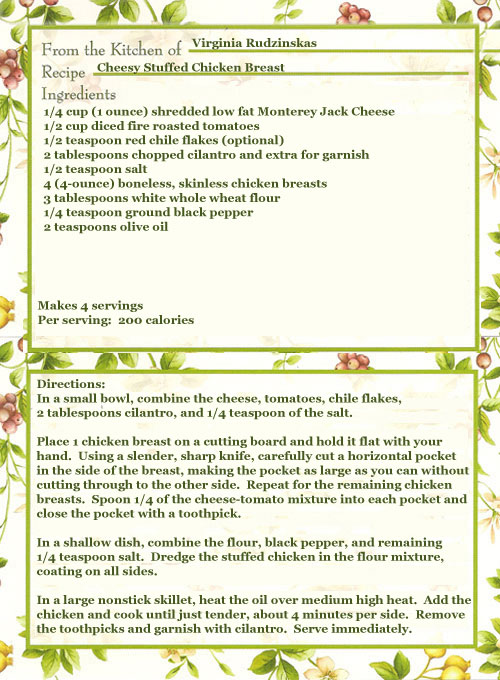 To achieve an even crispier oven "fried" crust, cook this Garlic Southern Fried Chicken on the bottom rack of your oven. (You can also make it Cajun by using a seasoning with that flavor instead of garlic, for a change.)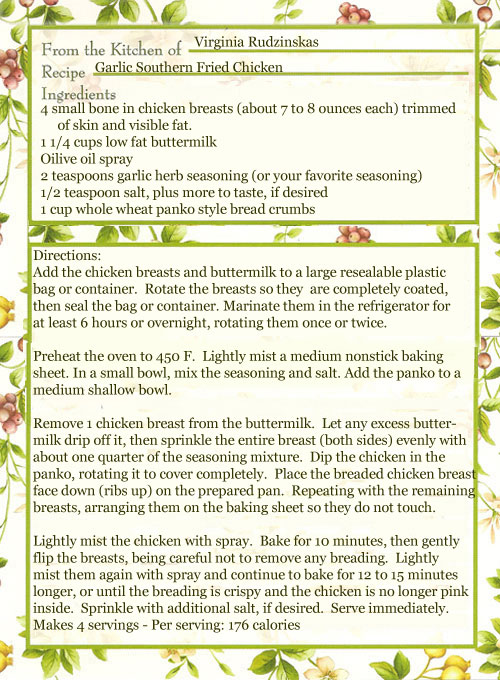 Here is a Baked Chicken Chimichangas that's tasty but not quite as healthy as some of the other dishes.