The genus Coffee is native to tropical Africa
For a brewed drink prepared from roasted coffee beans, here's a Cafe au Lait recipe.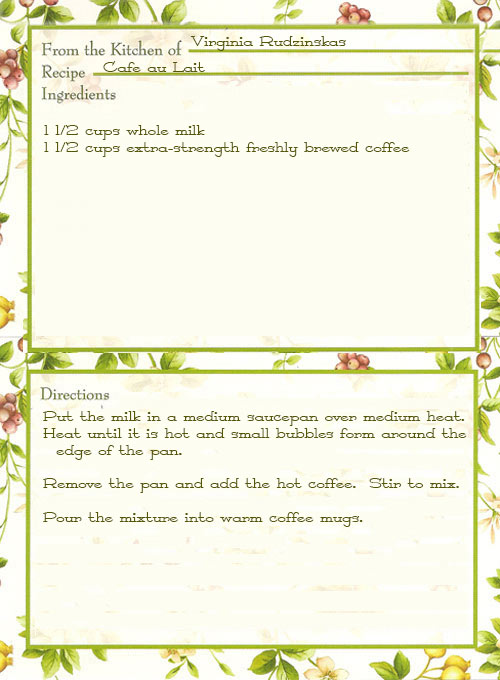 This Coffee Pudding Cake can be made in any of the following: 6 - 3/4 cup custard cups; 4 - 1 1/3 cup ramekins or miniature souffle cups; 1 - 9" round cake pan; 1 - 8" square cake pan. All pudding cakes, regardless of pan size, require the same baking time. This cake tastes best when made with super-strong coffee. The easiest way to make it strong is to cover 1/3 cup finely ground coffee with 2/3 cup boiling water and let it stand for 5 minutes, then drip through a coffee filter.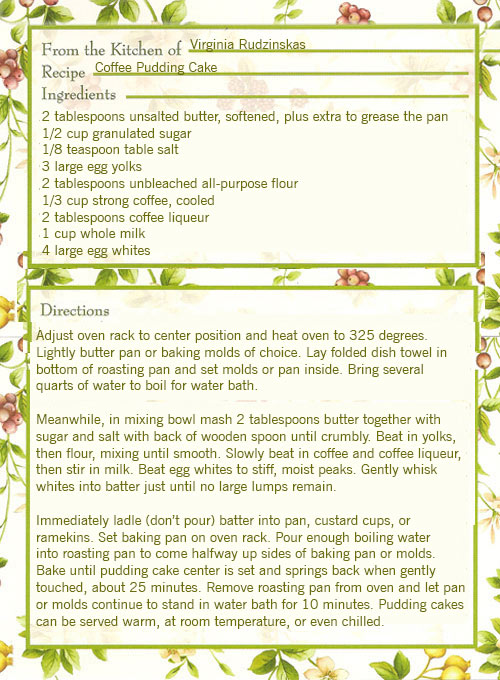 This Apple Cinnamon Coffee Cake is best eaten on the day it is baked, though it may be made a day ahead. The batter is quite heavy, so you may prefer to beat it with an electric mixer at medium-high speed for a minute or so, rather than whisk it by hand. Do not insert a skewer into this cake to test for doneness until the center appears firm when the pan is shaken. If you do, the topping may squeeze air out, and the middle of the cake may sink.