Whether by prolonged dry heat, ashes or stones...
Everyone's favorite... Baked Macaroni and Cheese...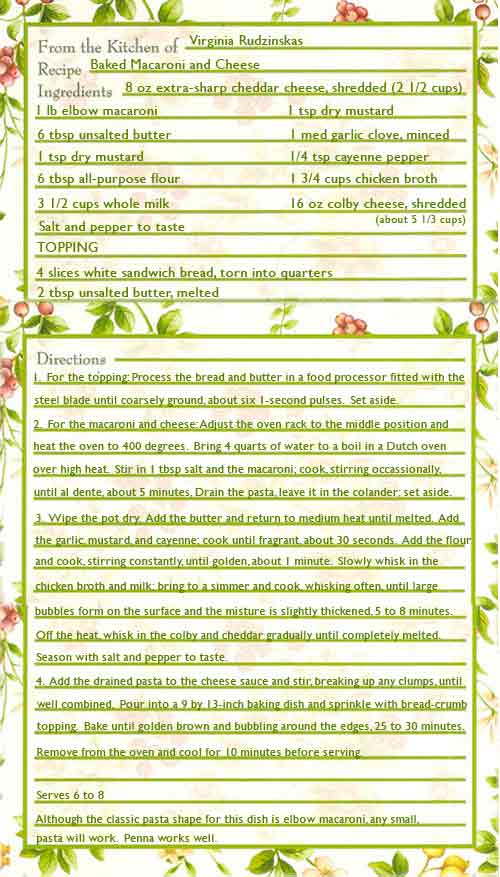 Skillet Lasagna is a crowd pleasing dish that never goes out of style.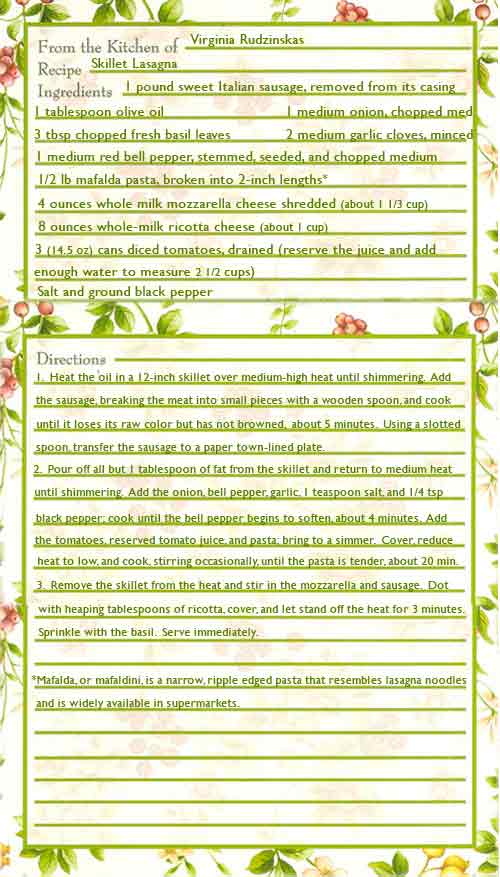 This is a great Tuscan White Bean Stew. Leftover white bean stew is traditionally turned into ribollita, a stew with a thick, porridge-like consistency. To turn this recipe into ribollita, add a slice of cubed Italian-style bread to each bowl of stew and mash with a potato masher or fork until incorporated. Drizzle liberally with olive oil.