Insert Article Heading here
This is a very tasty Tuna Casselole. Even people that don't normally care for tuna love this one!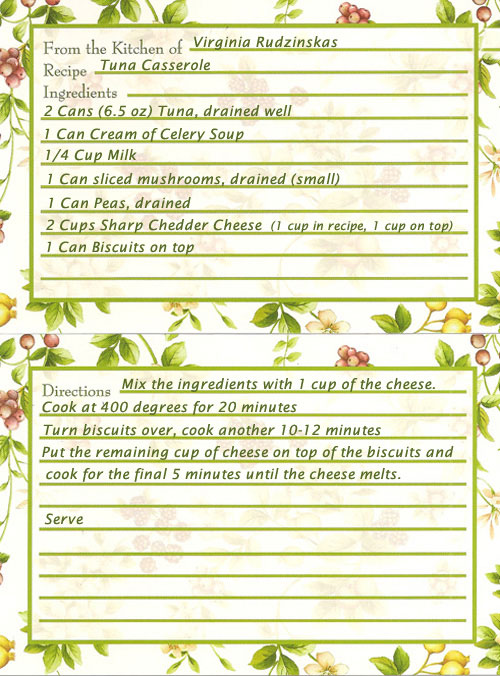 This Turkey Casserole is a great way to use extra turkey after the holidays. You can substitute chicken if needed.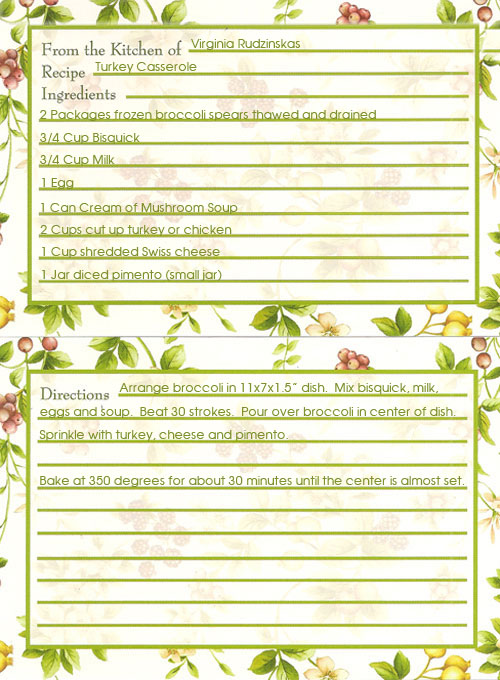 Skillet Chicken with Lemon and Capers is a great low calorie favorite!