What a wonderful way to end a meal!
This 7 Layer Pie Delight is a great dessert if you're having company because make it the day before! Everyone loves it. You DEFINITELY need to make it 24 hours prior to serving it.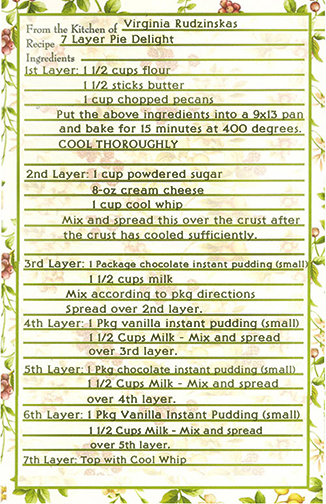 Here's another 7 layer recipe, 7 Layer Bars. They're tasty!
This 15 Minute Chocolate Walnut Fudge recipe is worth every minute!