Eggs are tasty so many different ways...
Egg Business is great recipe for company!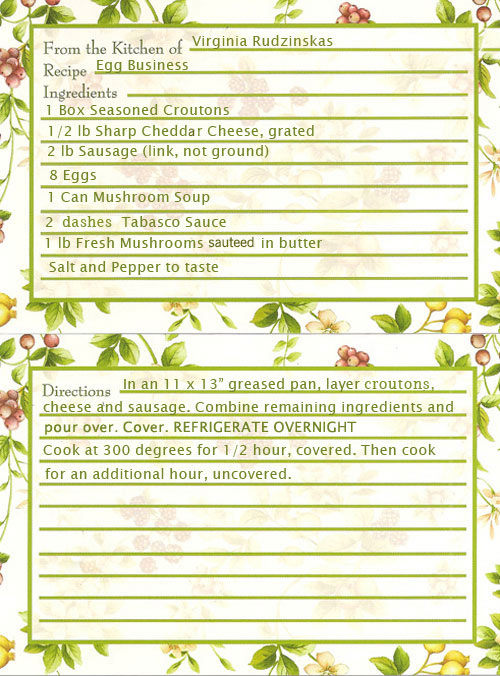 Deviled Eggs are aways popular! To center the yolks, turn the carton of eggs on its side in the refrigerator the day before you plan to cook the eggs.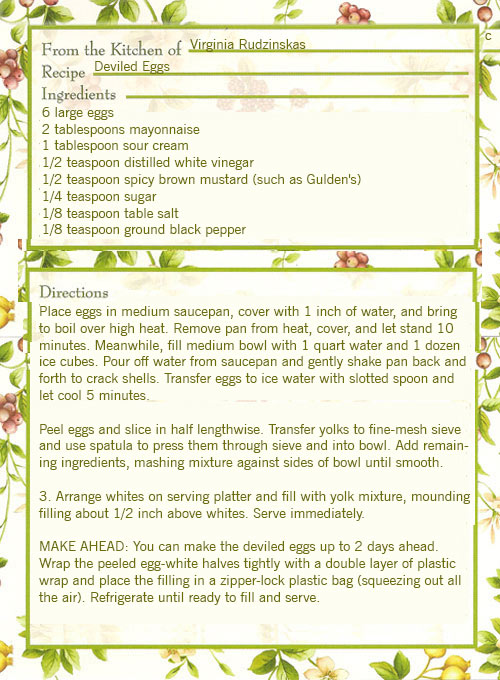 An ovensafe nonstick 12 inch skillet is a must for this Bacon, Potato and Chedder Frittata recipe. Because broilers vary so much in intensity, watch the frittata carefully as it cooks.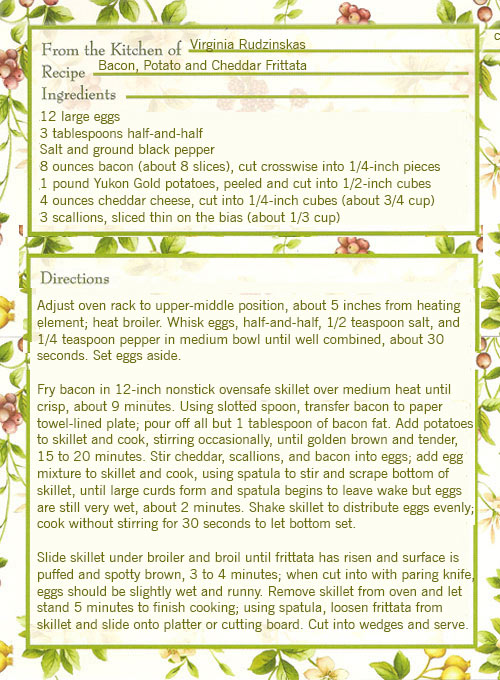 I like an egg salad that is creamy and flavorful, with perfectly cooked eggs and just the right amount of crunch. I diced the eggs in this egg salad recipe to keep the salad from turning pasty. Then I combined the eggs with mayonnaise, lemon, mustard, red onion, celery, and parsley for this Classic Egg Salad.