We always enjoy tasty fish.
This is an easy Baked Cod dish. Try to find cod fillets that are of similar size (about 6 ounces each) so that they will cook evenly. If some of the fillets are much thinner, they should be folded over in order to make them thicker. Haddock, halibut, orange roughy, or bluefish fillets are good alternatives to the cod. Fresh bread crumbs or crushed potato chips can be substituted for the Ritz crackers.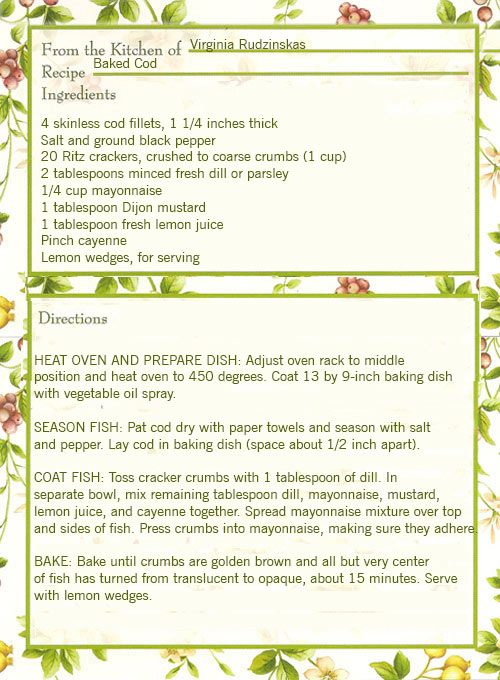 Adding 1 or 2 teaspoons of sugar to this recipe highlights their sweet, refreshing flavor.
This is a tasty recipe for Fresh Guacamole. A simple mixture of avocado, onion, garlic, chile, cilantro, and lime makes the best guacamole. For pleasing texture, mash some of the avocado while keeping the rest chunky.