I love using gadgets for cooking!
This Gazpacho quick food processor recipe is great!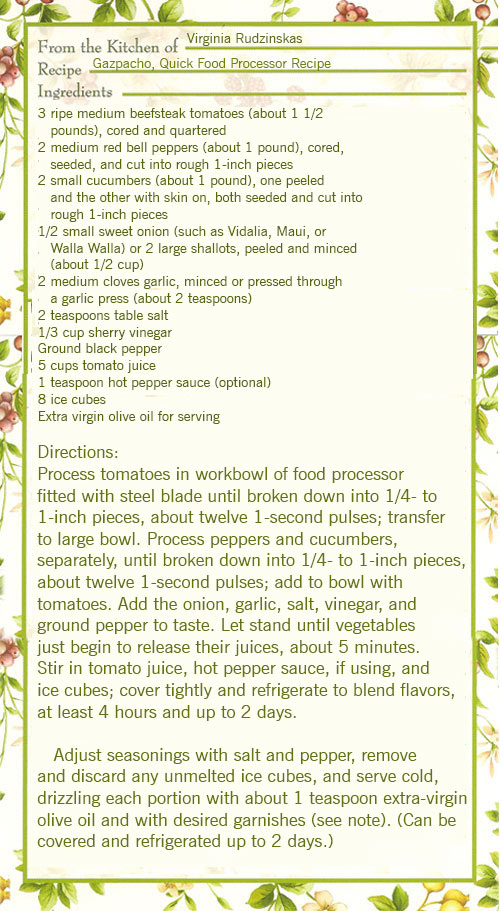 This hommade Mayonaise is quick and tasty.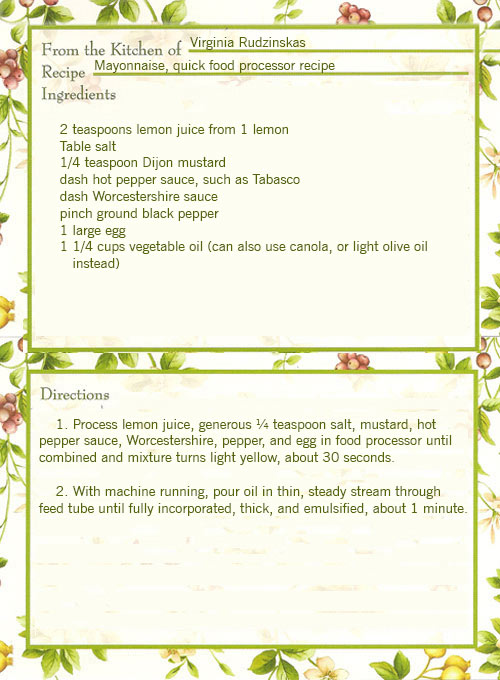 Making these Soft Pretzels is easy. A 12-inch skillet is the best pan for blanching the pretzels. The pan is wide enough to fit 3 or 4 pretzels at a time, and the shallow sides make it easy to add and remove the pretzels from the water. Any wide pot or Dutch oven may be substituted if a skillet is not handy. Coarse salt is best, but if it is unavailable, kosher salt may be substituted. The pretzels are best eaten the day they are baked but will keep at room temperature in an airtight container for 2 days or in the freezer, wrapped well, for 2 weeks.