It's always fun to find another great cookbook!
Eastern Europe seems to have survived on the potato, a product, unbelievably from the New World! This Kugelis dish is one of John's favorites. His mother makes it better than I do but I try!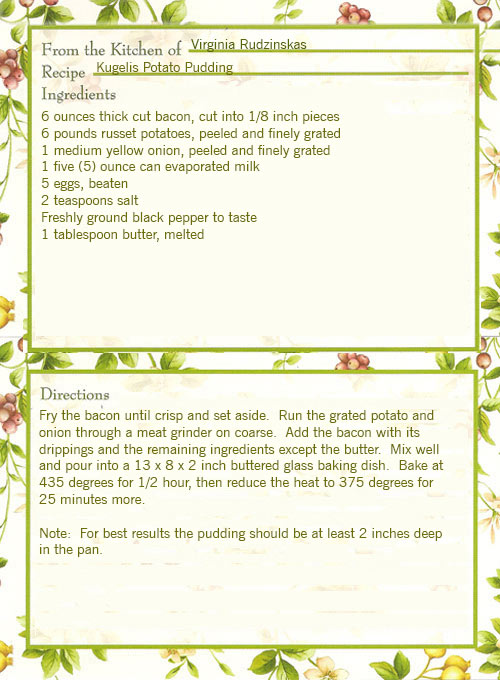 This Potato Pancakes dish is Lithuanian, it is Russian, it is Jewish, it is peasant, it is delicious!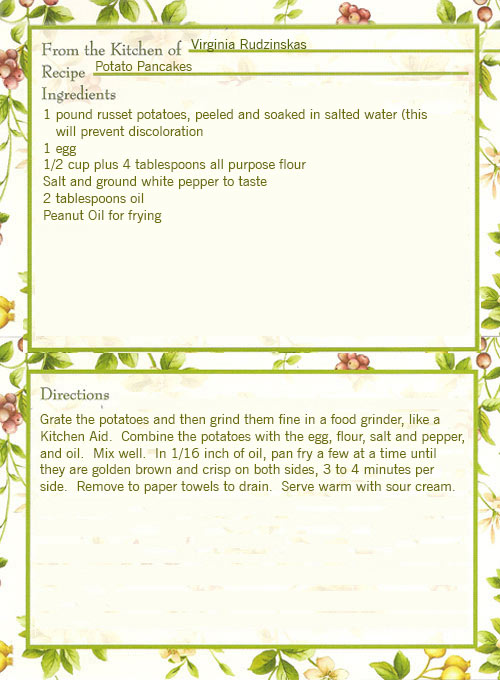 Making these Drop Biscuits is easy. If buttermilk isn't available, powdered buttermilk added according to package instructions or clabbered milk can be used instead. To make clabbered milk, mix 1 cup milk with 1 tablespoon lemon juice and let stand 10 minutes. A 1/4-cup (#16) portion scoop can be used to portion the batter. To refresh day-old biscuits, heat them in a 300-degree oven for 10 minutes.