We love our Italian dishes!
This is an outstanding dish... Amatriciana - Tomato Sauce with Pancetta and Chili Pepper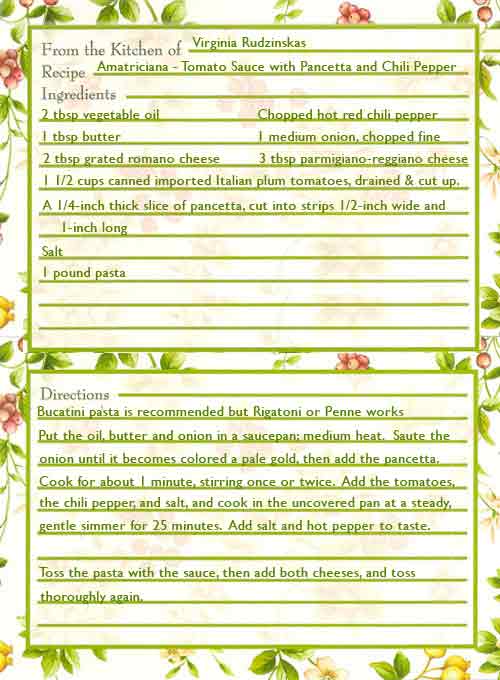 John makes this Linguine with Clam Sauce for us. It's outstanding!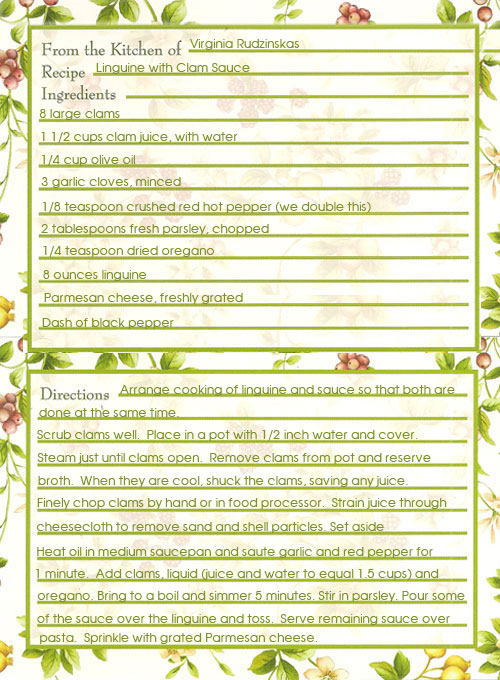 This simple Macaroni with Vodka Sauce is a creation of the Dante Restaurant in Bologna.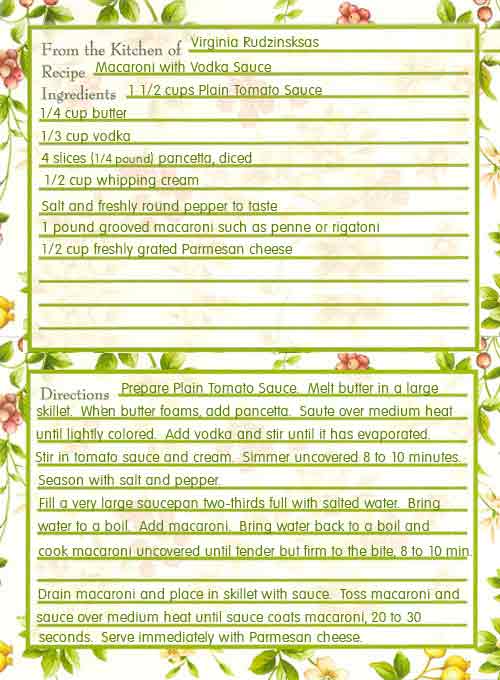 Here's a low calorie Italian main dish or side dish - Whole Grain Penne with Roasted Vegetables and Parmesan.
This Greek Style Pasta with Fire Roasted Tomato Sauce and Crumbled Feta Cheese is awesome!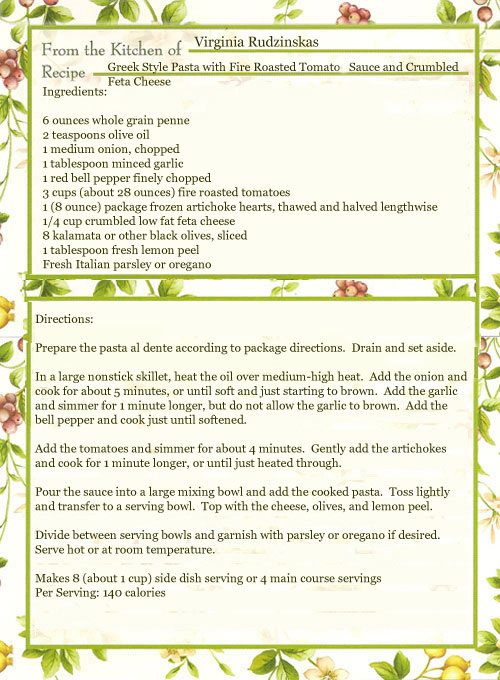 Be sure to serve this healthy Sausage Mushroom Penne in a bowl. You'll want your eyes to enjoy this eating experience as much as your stomach.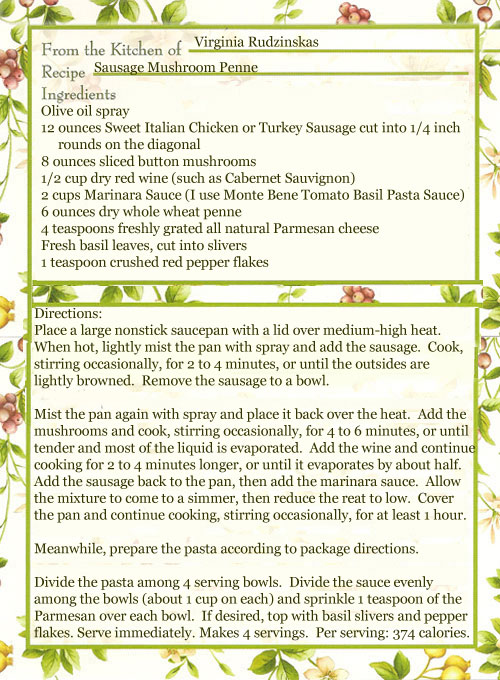 This recipe is from my good friend Janet. Thanks so much! It's delicious!