Some great tasting recipes.
This is a great Skillet Chicken with Lemon and Capers recipe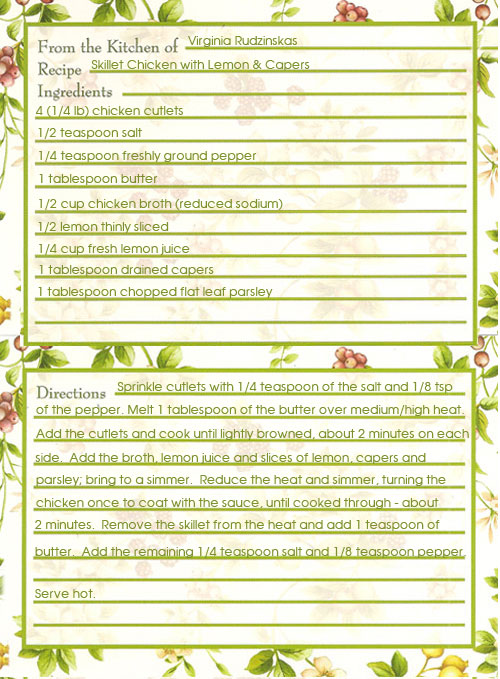 Here's a dinner style Greek salad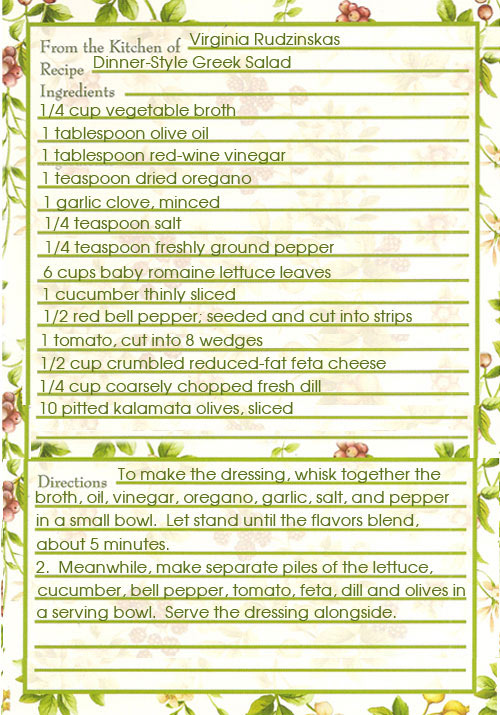 Here's a Meatloaf with Bell Peppers and Onion recipe that is low fat but tasty.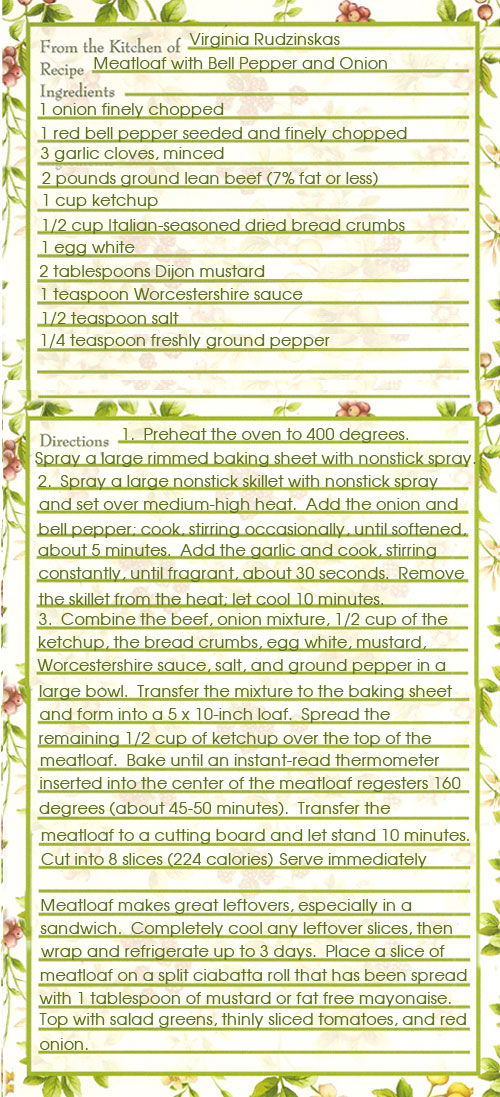 At only 20 calories for 1/2 cup, Brussels Sprouts pack a big nutrient bang! This Brussels Sprouts with Toasted Hazelnuts is a tasty dish.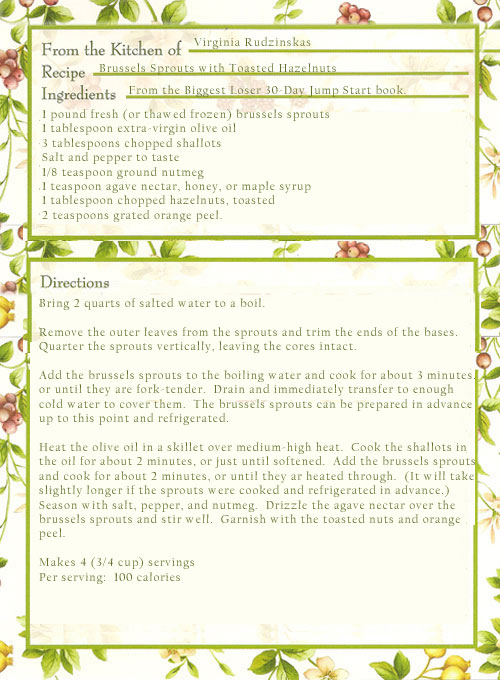 Chunky Applesauce. Yummy!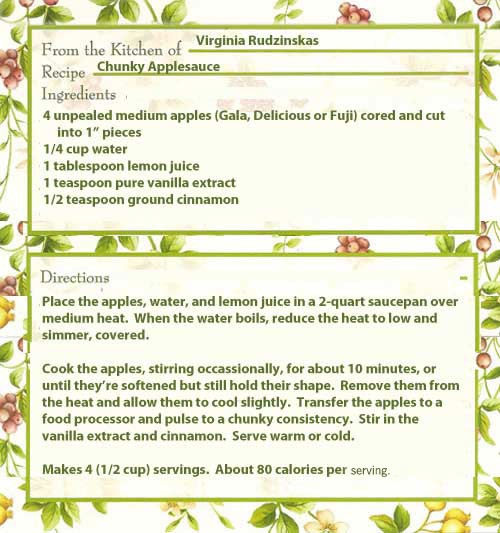 Omelet, healthy and tasty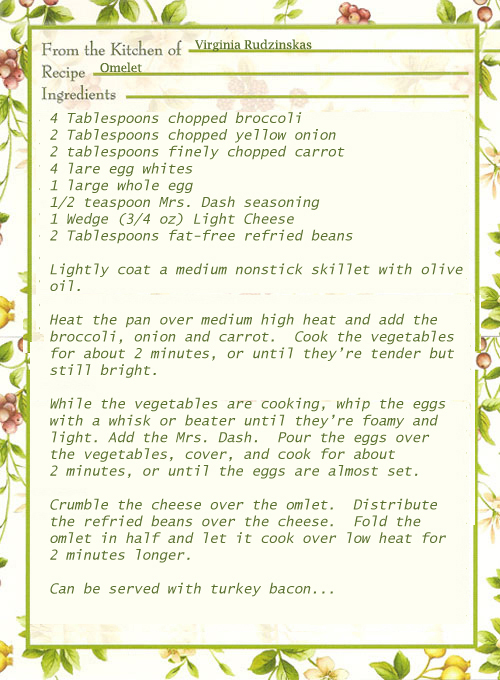 Thai Chicken Curry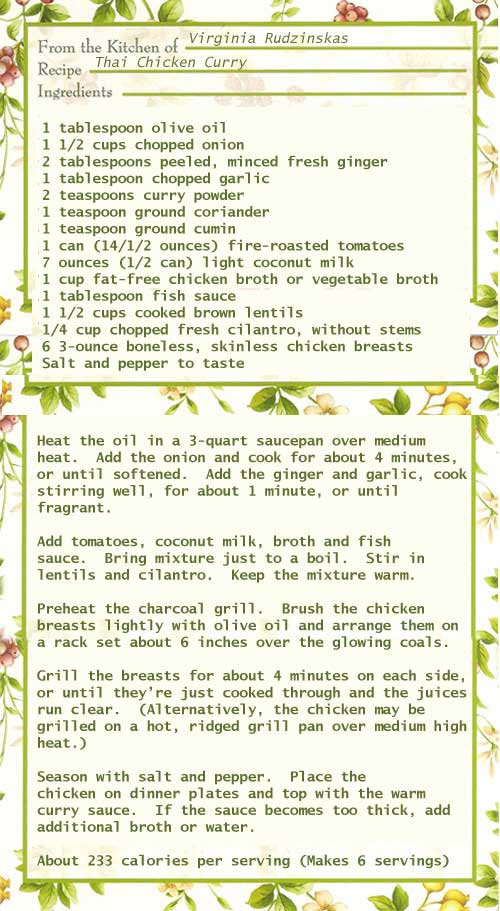 Pesto Pizzettas
John says this Chicken and Sausage Gumbo is one of the best recipes on our site.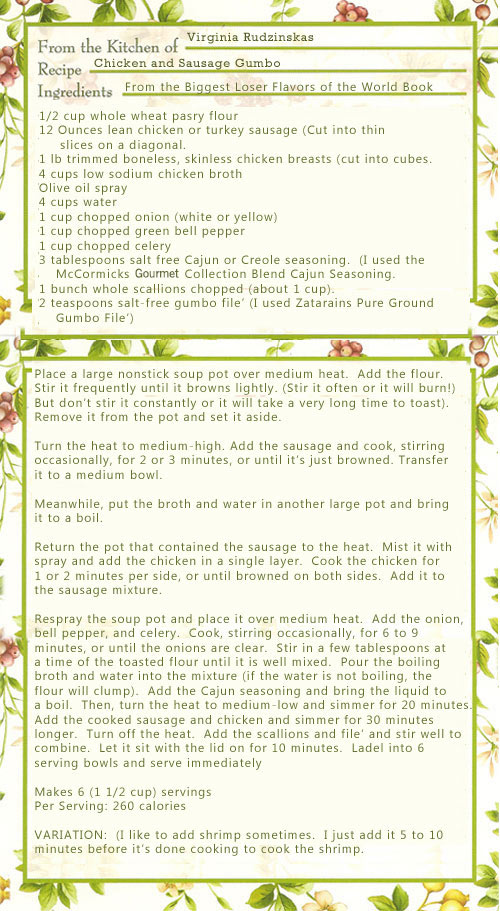 Portobello Pizzas!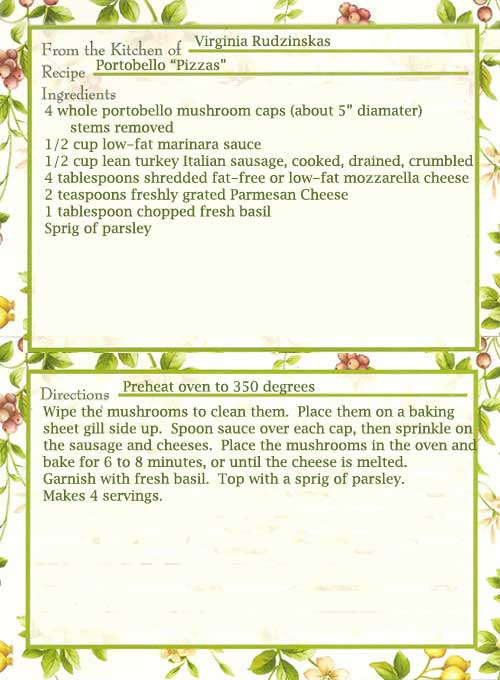 A great fish taco!