Quick and tasty...
This is a great Spinach Mushroom Quesadilla.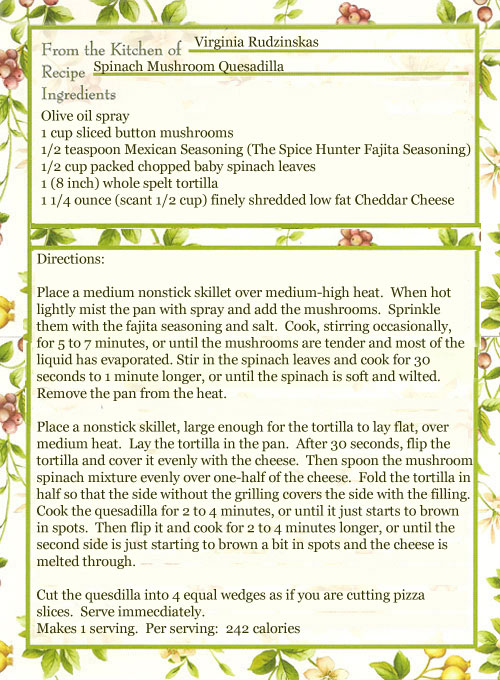 This recipe calls for Homemade Chorizo. The recipe for the Homemade Chorizo is listed right below this recipe for the Nachos.
Here's the recipe for the Homemade Chorizo used in the above recipe. This needs to be refrigerated for at least 24 hours before using it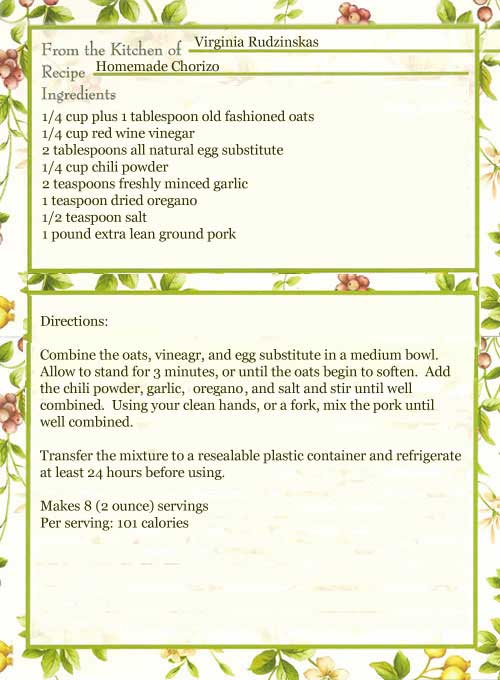 The leftover beans from this dish are also great for breakfast. They can be served with scrambled eggs and salsa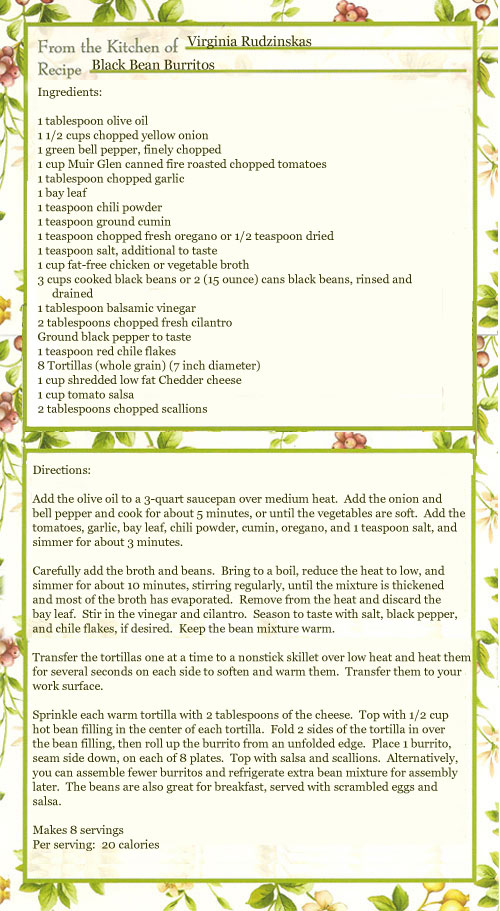 This is a recipe from a friend I machine embroider with on Wednesdays. Thank you!