There's just something about eating outside!
This Grilled Asparagus with Cumin Butter recipe works equally well on a gas or charcoal grill. Make sure the fire is medium-hot. If using a gas grill, cook the asparagus with the lid up. Use asparagus that is at least ½ inch thick near the base. Do not use pencil-thin asparagus; it cannot withstand the heat and will overcook. Age affects the flavor of asparagus enormously. For the sweetest taste, look for spears that are bright green and firm, with tightly closed tips.
This Grilled Salmon Fillet recipe works best with salmon fillets but can also be used with any thick, firm-fleshed white fish, including red snapper, grouper, halibut, and sea bass (cook white fish to 150 degrees, up to 2 minutes longer per side). If you are using skinless fillets, treat the skinned side of each as if it were the skin side. If your fillets are thicker than 1 inch, increase the cooking time on the second side until the center of the fillet registers 140 degrees (or 150 degrees for white fish).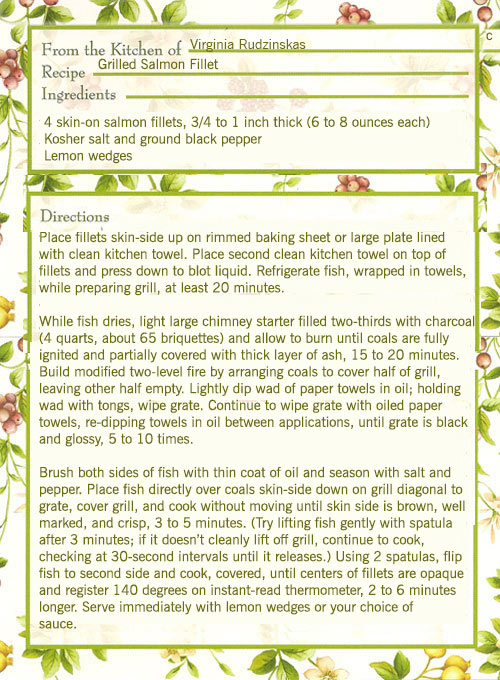 This Chipolte Lime Chicken Breast can be served with a vegetable for a light dinner. It can also be used in a sandwich or tossed with greens for a salad. The chicken should be marinated no less than 30 minutes and no more than 1 hour.