There are hundreds of varieties of potatoes...
For these Mashed Potatoes, Yukon Gold, red, russet, or white potatoes can be used--each turns out a different texture. For smooth mashed potatoes, a food mill or potato ricer fitted with the finest disk is the best choice. For chunky mashed potatoes, use a potato masher and decrease the half-and-half to 3/4 cup.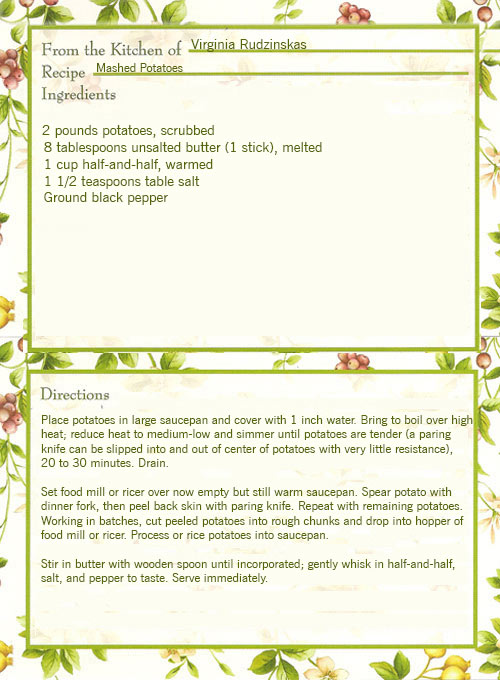 Potato Gnocchi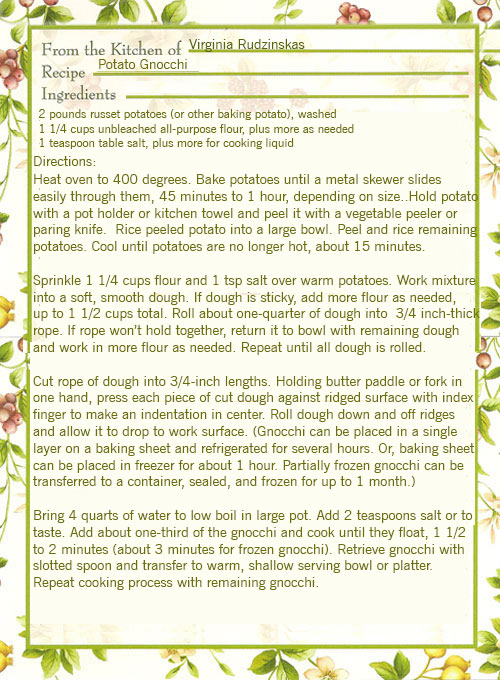 In order for the potato cake to hold together, it is important to slice the potatoes no more than 1/8 inch thick and to make sure the slices are thoroughly dried before assembling the cake. Use a mandoline slicer or the slicing attachment of a food processor to slice the potatoes uniformly thin. A pound of dried beans, rice, or coins can be substituted for the pie weights.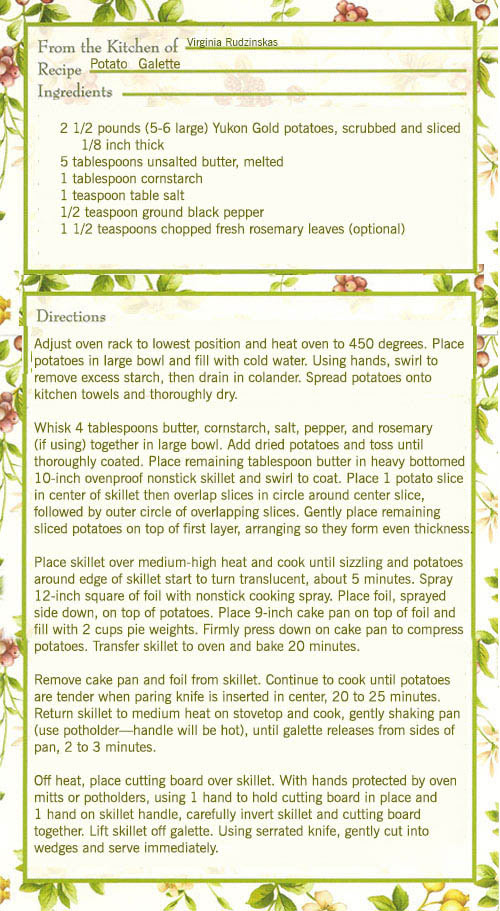 We love these potato pancakes! John's mom used to make potato pancakes for him. They were much better but I give it my best.