Quick and easy but very tasty!
Fruit and Ricotta Split. This is a quick and healthy lunch or snack.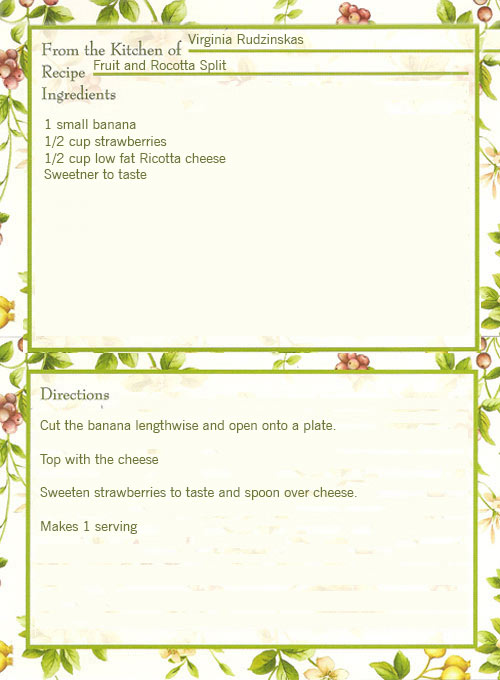 Dumplings add a special touch to soups and stews with this simple recipe.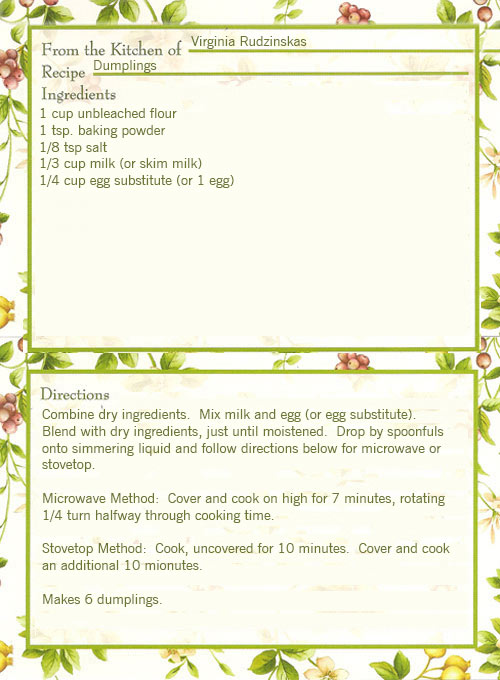 Tomato Sauce recipe. To cook this brightly flavored, complex tomato sauce recipe in the time it takes to boil pasta, use minimally processed crushed tomatoes, which have a fresh taste but are already pureed. A few ingredients added essential flavor compounds to the tomato sauce recipe. Minced onion sautéed in butter (rather than olive oil) greatly enhanced the flavor of the tomatoes. Adding sugar, garlic, and oregano to the cooked onions further boosted the sauce's flavor, as did adding chopped basil and olive oil just before serving.