Easy access to self-basting!
Rotisserie food is easy, simple and you can definitely taste the difference. You watch meats self-baste in their own juices as they rotate. The results are crispy and brown on the outside while juicy and tender inside. This Filet Mignon with Roasted Garlic recipe is delicious!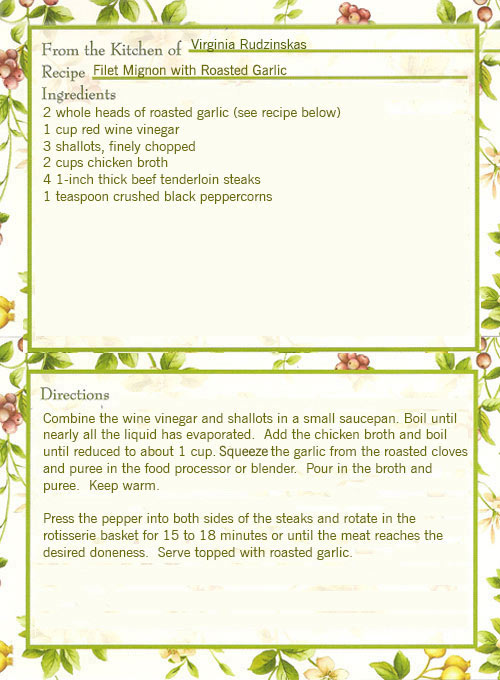 Here's a good recipe for Roasted Garlic.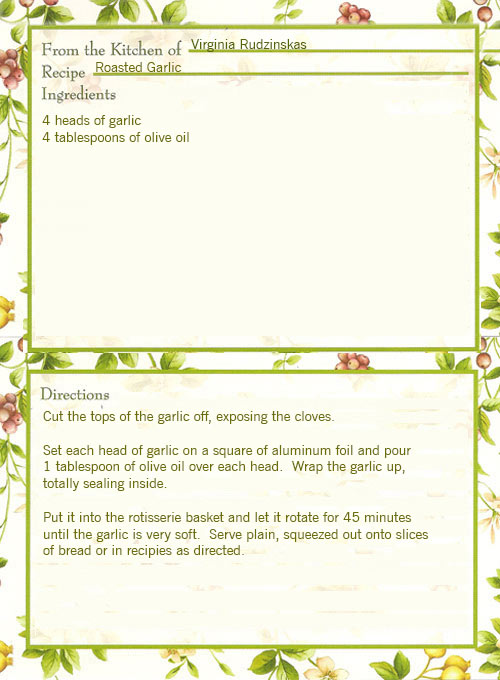 This Roast Chicken with Lemon Herb recipe is tasty.