As an Appetiser, Side, Main or Dessert (fruit)...
This is a great recipe when you are having company because you make it the day before and it's really delicious! If you're like me and read recipies and try to imagine what they would taste like, you might not be inclined to try this one but believe me, this one is a winner! One of the best recipes on our site... 24 Hour Lettuce Salad.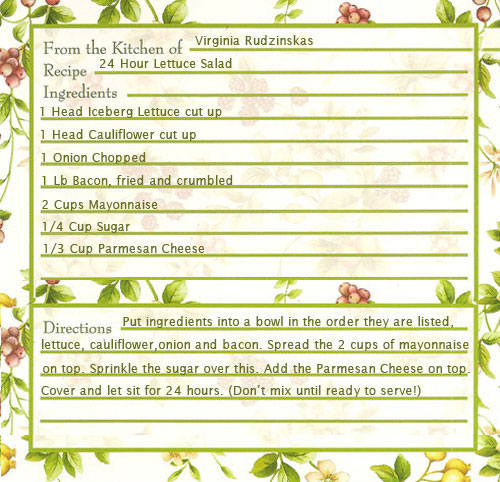 Here's a Cobb Salad and dressing recipe.

Cobb Salad Vinaigrette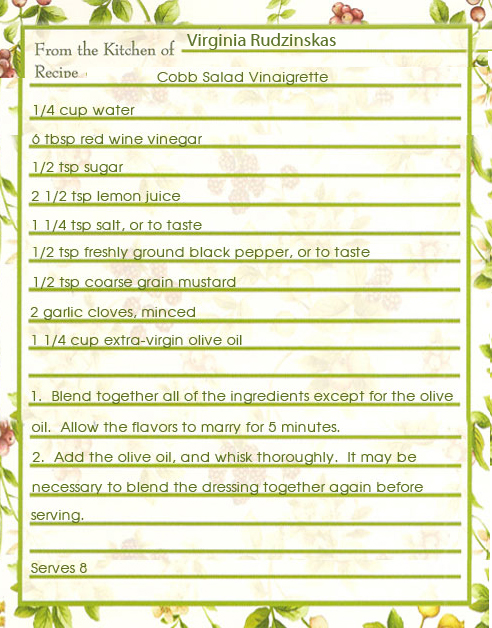 This is a tasty Balsamic Onion and Blue Cheese recipe.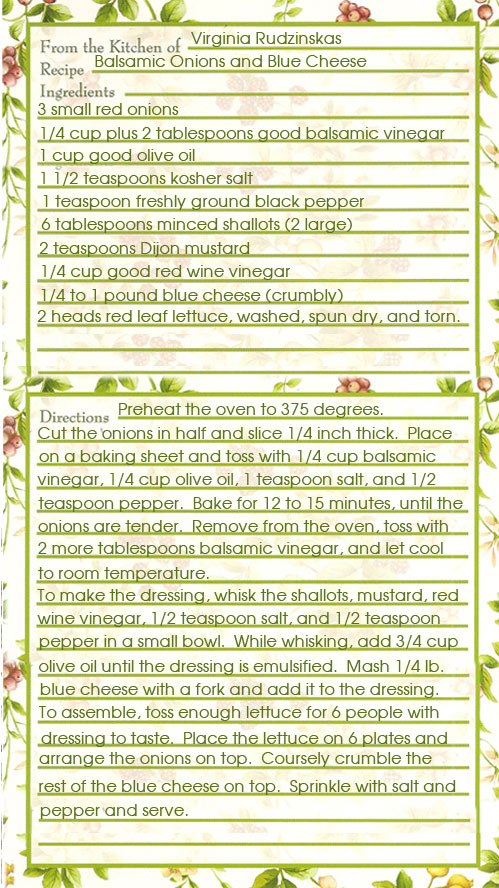 Here's a grilled Chicken Salad Recipe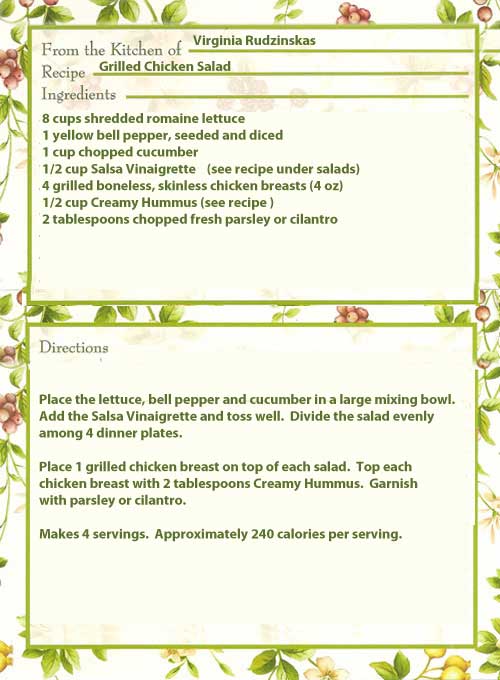 The original Waldor Salad was made with apples, celery and mayonnaise. This healthy re-interpretation is just as delicious but has fewer calories. It also swaps bad fats for good. Enjoy!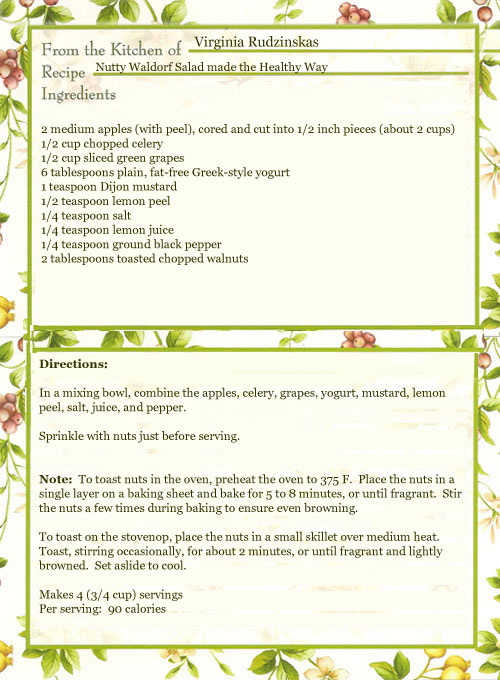 This Greek Salad is one of my home favorites!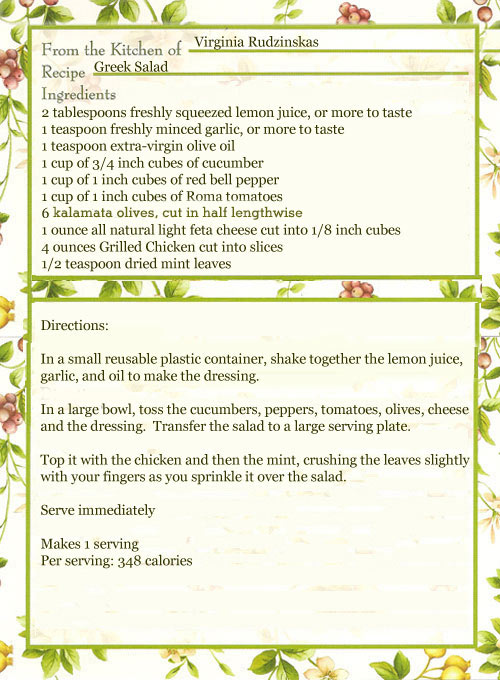 For this Fresh Apple and Parsley Dressing, If you are using a tart apple, add up to 1 tablespoon brown sugar. The dressing is nice on spicy greens like arugula and watercress, with garnishes such as shaved Parmesan, toasted nuts, and thin slices of apple or fennel. Use about 2 tablespoons of this dressing per quart of greens.