Add flavor, moisture and visual appeal...
This is a tasty Tartar Sauce recipe.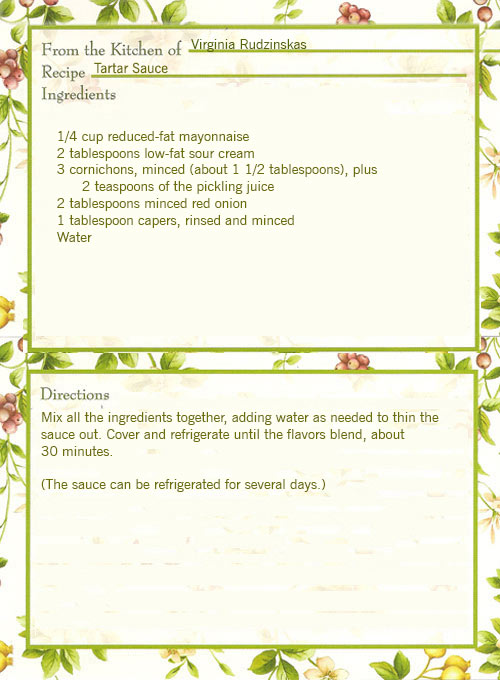 This gravy can be served with almost any type of meat or poultry or with mashed potatoes. If you would like to double the recipe, use a Dutch oven to give the vegetables ample space for browning and increase the cooking times by roughly 50 percent. The finished gravy can be frozen. To thaw either a single or double recipe, place the gravy and 1 tablespoon of water in a saucepan over low heat and bring slowly to a simmer. The gravy may appear broken or curdled as it thaws, but a vigorous whisking will recombine it.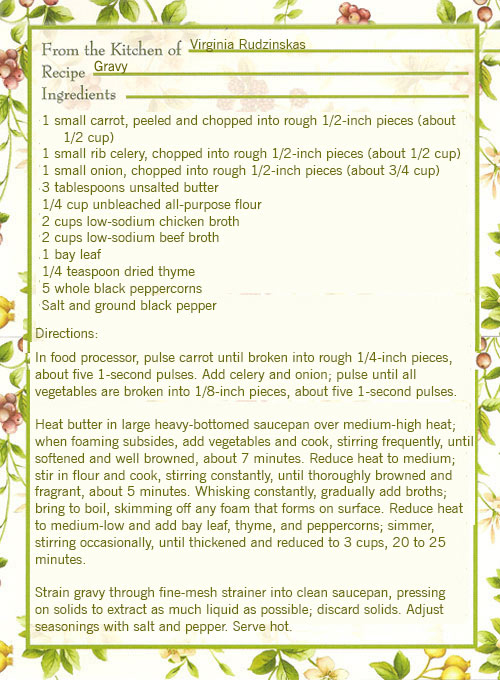 This Parmesan Sauce with Pancetta and Walnuts is a full-bodied, complex sauce. It can accompany the gnocchi recipe, (found under Pasta on our web site). I like this recipe because this combination of Parmesan, pancetta, and walnuts not only fit the bill perfectly but took just minutes to make. A combination of broth, cream, yolks, and Parmesan gave the sauce recipe a rich, velvety base, and pancetta boosted the meaty flavor.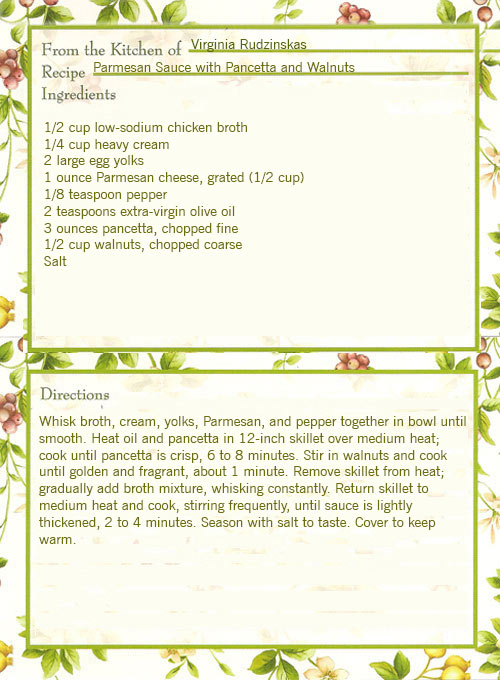 For this Thyme Sherry Vinegar Pan Sauce for Roast Chicken, the traditional pairing of thyme and sherry worked well and took just minutes to make. The sauce recipe uses the most of the pan drippings, which lend it meaty flavor. Finishing the sauce with butter gave it the perfect velvety texture. I think you'll enjoy this Thyme Sherry Vinegar Pan Sauce for Roast Chicken.