Great food made simple.
This is a tasty Applesauce Recipe. If you do not own a food mill or you prefer applesauce with a coarse texture, peel the apples before coring and cutting them, and, after cooking, mash them against the side of the pot with a wooden spoon or against the bottom of the pot with a potato masher. Applesauce made with out-of-season apples may be somewhat drier than sauce made with peak-season apples, so it's likely that in step 2 of the recipe you will need to add more water to adjust the texture. If you double the recipe, the apples will need 10 to 15 minutes of extra cooking time.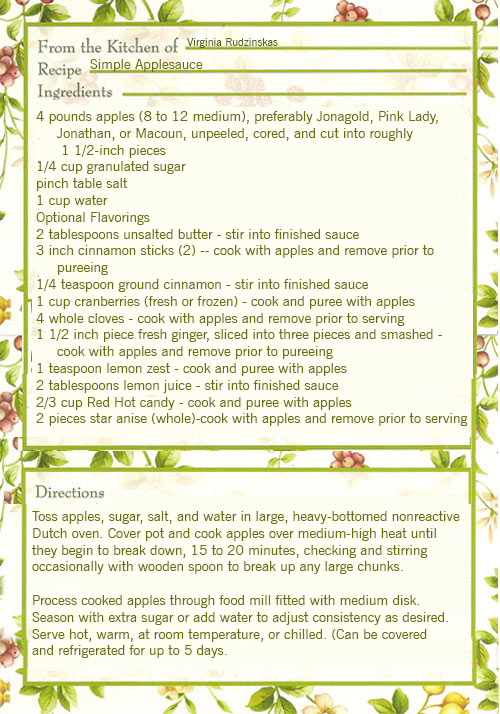 This is a simple Roasted Mushroom recipe. For a white mushroom recipe that brought out the deep, rich, earthy flavors for which their tonier cousins are so highly prized, roast button mushrooms at a high heat, turning them once toward the end of cooking. This gets rid of excess moisture while producing mushrooms that were moist all the way through, with a pronounced flavor that was at once meaty and nutty.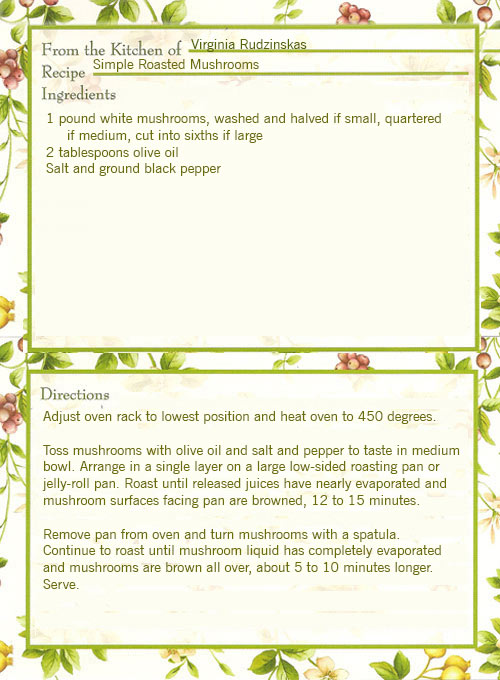 You can make the filling for this Simple Chicken Pot Pie ahead of time, but heat it on top of the stove before topping it. Mushrooms can be sautéed along with the celery and carrots, and blanched pearl onions can stand in for the onion. If you don't want to make a pastry topping, stamp out 8 rounds of biscuit dough, place the rounds over the warm filling and bake as directed.