Fish, Vegetable and Italian Stews...
For the following Fish Stew recipe, the fish is done when it feels firm and springs back to the touch. Be sure that you do not cook until the fish flakes. Serve the fish stew with crusty bread or slices of toast. Fish Stew made with homemade fish stock was far superior. Because fish does not have time to flavor the stew liquid (it will dry out and fall apart if cooked for more than a few minutes), the liquid must start out tasting good. Bottled clam juice, doctored up with some fresh ingredients, was the second choice best for the fish stew recipe if making fish stock is impossible.

This Beef Stew recipe is tasty. There is a lot of fat and gristle to trim away from a chuck roast, so don't be surprised if you trim off up to 1 1/2 pounds. We prefer the flavor of Guinness Draught in this stew (with Guinness Extra Stout a close second), but you can substitute another brand of stout or a dark ale, such as Rogue Chocolate Stout or Newcastle Brown Ale.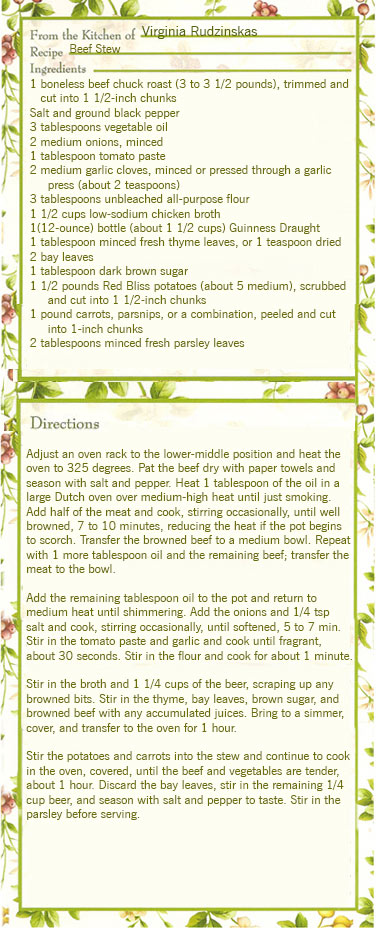 This Ciambotta is a ratatouille-like stew chock-full of veggies that makes for a hearty one-bowl meal with nary a trace of meat. The dry heat of the skillet optimizes the texture of the zucchini and peppers. Eggplant has a natural tendency to fall apart so it cooks until it completely assimilates into a thickened tomato-enriched sauce. A traditional pestata of garlic and herbs provided the biggest flavor punch when added near the end of cooking.