Some great finds!
I enjoy making home versions of our favorite dishes from our favorite restaurants. After a little research, I've found some I think are worth sharing. This recipe is for Chevy's Fresh Salsa which can't be beat!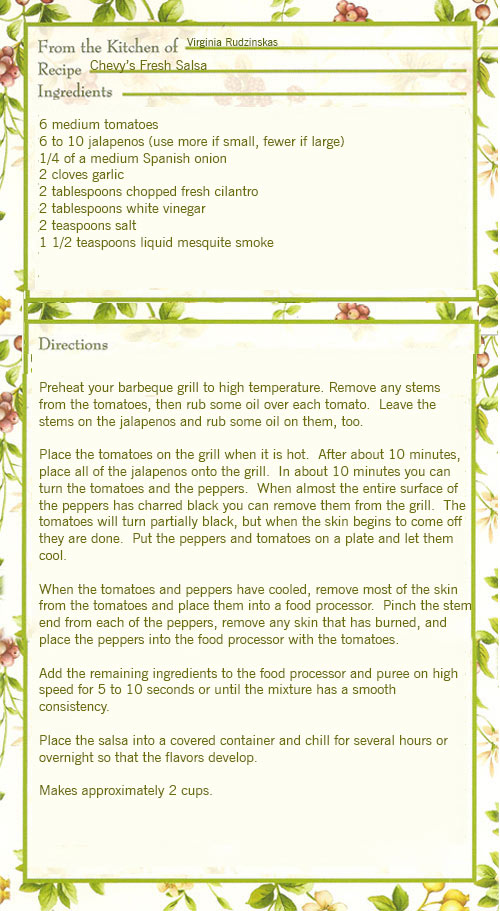 John's always preferred the Chevy's salsa, now I see why. But for those Chili's salsa lovers, here is the recipe.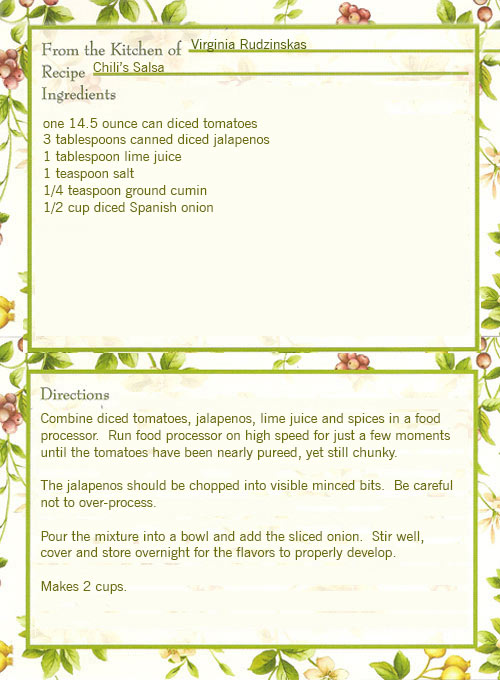 I love Outback Steakhouse Blue Cheese Dressing and here's the recipe for it.